With a whole list of upcoming projects lined up, A-list actor Ben Affleck is one busy fellow. Thus, he might not have much time on the side to spend on handling real estate dealings.
This said the 47-year-old has recently further reduced the price on his Georgia home by 15% putting its current market price at $7.6 million from the initial $8.9 million one and a half years ago.
The Big House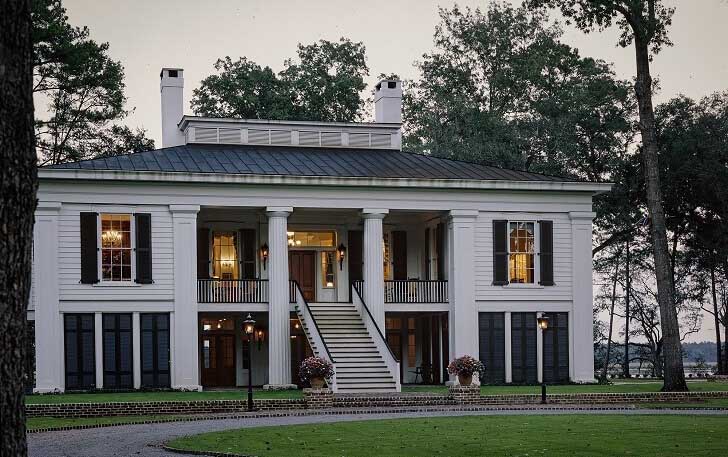 It's a wonder though why the actor is finding it difficult to offload the property given its location in the exclusive Hampton Island Preserve.
The 87-acre estate owned by the former Batman actor sits right by the side of the North Newport River and is described to be 'one of Georgia Coasts Crown Jewels'.
Located on the expansive piece of land are three separate homes. One of these is the 'Big House', a 6,000 square feet Greek Revival-style, white plantation home.  The structure features an entrance flanked by bold columns as well as a staircase leading up to the home's grand foyer.
Aside from these impressive exteriors, the Big House boasts of preserving plenty of historically accurate design details in its interiors. This includes pine flooring, arch fireplaces, plaster moldings, and tall 15-foot ceilings. It also features a spacious central receiving room.
The Oyster & Summer Houses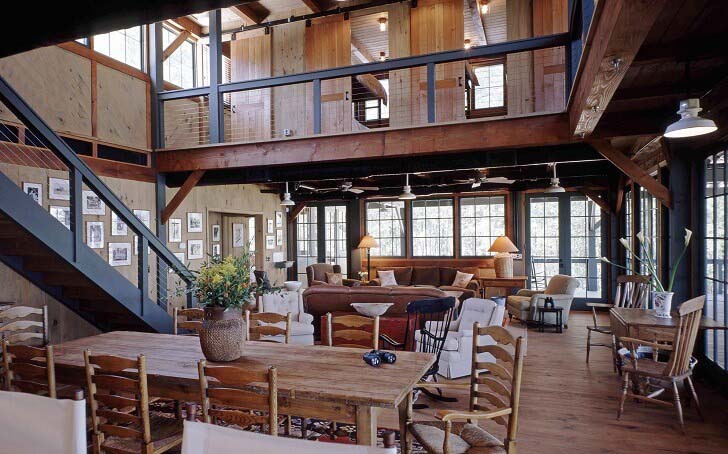 Exploring the property further, one can find the 10,000 square feet Oyster House, a rustic camp-style wooden structure.
Much larger than the previously mentioned Big House, the second abode has five bedrooms with three of them being master suites. Meanwhile, the other two feature bunk beds that were reportedly made from salvaged wood parts of merchant sea ships.
The third residential structure to be found on the compound is a one-story home dubbed as the Summer House.
Equipped with a full modern kitchen, numerous seating areas, and a sizeable deck, the metal-roofed house is said to be perfect for entertaining guests during the hot Georgian summers.
Not Too Profitable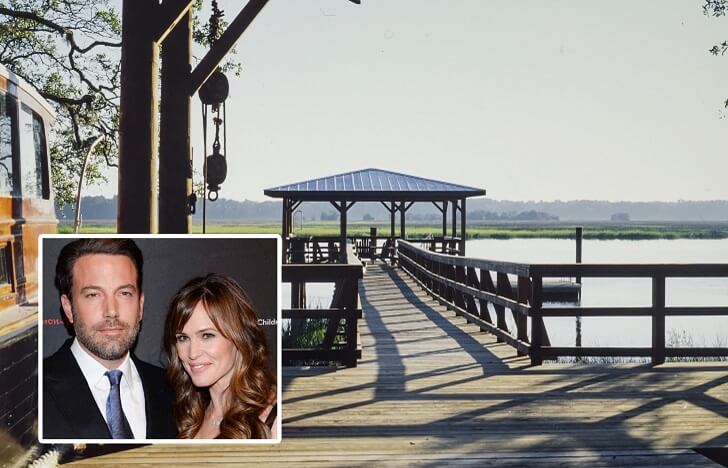 Sources say that the actor originally bought the property back in 2003 for $7.11 million. If he succeeds in selling it now at its current price, Affleck would only profit half a million dollars from the transaction.
Not much as compared to the millions in profits celebrity house-flippers like Ellen DeGeneres are pulling in.
After separating from his ex-wife actress Jennifer Garner some years ago, the father of three is reportedly looking to buy a more traditional home in Los Angeles to be nearer his family.
The former couple shares seven-year-old Samuel, 10-year-old Seraphina, and 13-year-old Violet together. He is reportedly eyeing a seven-bedroom, $19.2 million home in the city of angels.