Has anyone called you out for trying to hide on the internet or social media with a username that is different from your usual one? Of course not, most of us wouldn't be identifiable without our usernames or accounts. Not musicians, however. If they want to musically experiment by releasing under an alias, most would fail to do so. The Achilles heel of musicians, the one thing they can't fake no matter how hard they try,  is their voice. Die-hard fans of a musician would be able to identify their voice without even looking at the title of a song
Some musicians have tried hiding their identities for whatever reason, akin to being a ghost writer such as the case of Taylor Swift who went under the name of Nils Sjöberg – In case you were curious, Swift co-wrote the song 'This Is What You Came For' with Calvin Harris which features Rihanna. We would've never known that if not for their split and Swift's team coming forward to announce it, courtesy of BBC.
With technology and social media basically influencing how we conduct our daily lives, there are less and less avenues for people to hide their involvement in certain things. And what more on the internet, where everyone has access to the same information no matter where you are but it seems we're getting a bit off topic here.
Ariana's Mysterious Move
So, anyway, if you're an Ariana Grande fan who has exhausted her catalogue, we have good news for you. Recently there has been some buzz on the internet regarding a mysterious artist who goes by the name of 'Zandhr' who has intrigued Ariana's fans everywhere. These fans took their newfound information and went straight to  their favourite social media platform with it. An album titled 'Nobody Does It Better' with a distinctly familiar voice was uploaded by 'Zandhr';
an album full of unreleased Ariana tracks, omg pic.twitter.com/A2nL9eYMeA

— sachin (@sachindattani) November 5, 2018
A bunch of Arianas unreleased songs are out on Spotify under the name Zandhr. You're welcome💅🏻✨💋 pic.twitter.com/QF1i4qR5rv

— 𝐤𝐚𝐫𝐥𝐢𝐞 ❁ (@karliecrossing) November 5, 2018
The information spread like wildfire, and let's put it this way. From Ariana's perspective, these songs either made their way on major streaming sites without your knowledge, leaked by your inner circle, or you've just gotten your cover blown. Step 1 of damage control would be to get them removed somehow, and that is exactly what happened!
By the 6th of November, the songs began disappearing from iTunes and Spotify without a trace of its existence – except for Spotify not wanting to play ball by still leaving this link up. 
Did She Release It Herself?
Some believe that Ariana released the songs herself , as a teaser of sorts for what to expect for her upcoming album. That aside, fans have pointed out that the songs on the album are unreleased songs that have been floating around the internet for years at this point. If so, why bother releasing them under an alias at all?
ARIANA RELEASED A WHOLE ALBUM UNDER THE NAME ZANDHR ON SPOTIFY pic.twitter.com/KrPHqsAH17

— laur (@sweetwrongs) November 6, 2018
You wouldn't believe it, The Weeknd is also under the same predicament. First starting in 2017, a similarly mysterious artist who goes by 'XO' was discovered on Spotify with a song titled 'King Of The Fall'. Fans of The Weeknd will be familiar with this song, but it was never released on any streaming service, at least not as a part of The Weeknd's catalogue. About 6 months ago, this Reddit post showed that the songs vanished into thin air. Some fans theorised that the uploads were never authorised, and that someone else is profiting off The Weeknd's music, while others claim that this is just The Weeknd being quirky and uploading songs under a different name.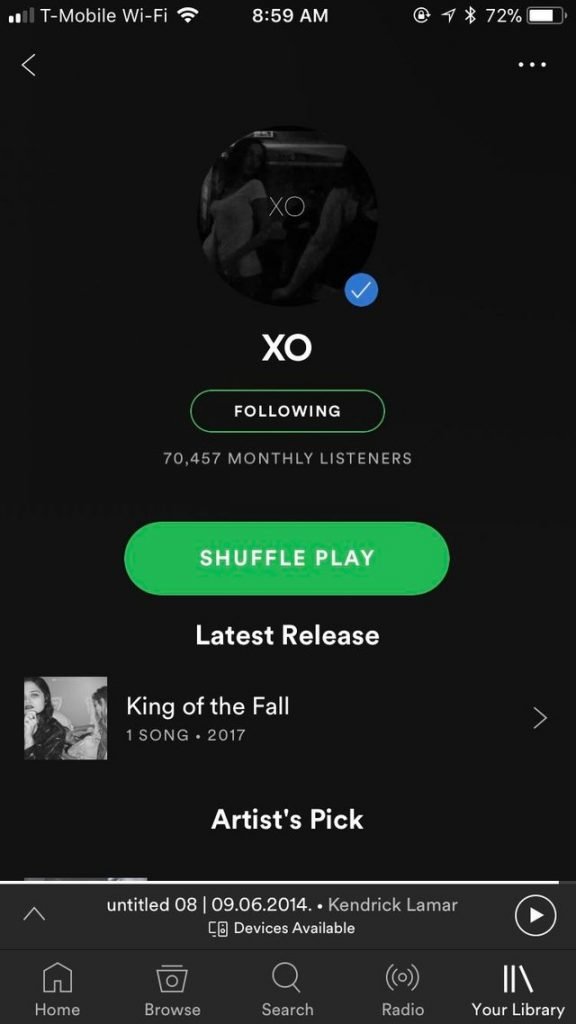 Spotify page of 'XO' in 2017
Both theories, although unproven each makes sense in their own way. The Weeknd's record label is named 'XO', and that can't be a mere coincidence, considering his merchandises often contain the 'XO' graphic in different forms. A mere imposter wouldn't have to audacity to go so far as to plagiarise his trademark, right?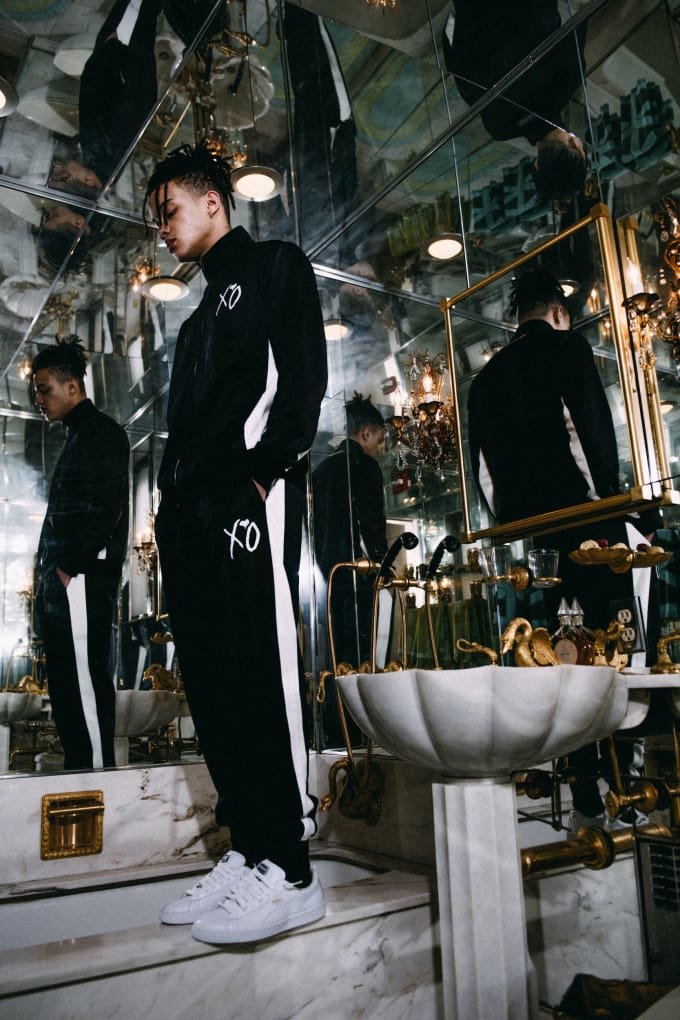 2018 collection of The Weeknd's merchandise
Much to the confusion of netizens, the account was active again from around 3 months ago, with 'King Of The Fall' returning to the catalogue. There have even been additions in different cuts of 'King Of The Fall' featuring someone else on the vocals and  some miscellaneous songs – Drunk, Down Low, Enemy, Past Dat Ish, Rambo, Trust Issues, and One. Most recently, 'Gonna Put It On You Girl' was uploaded on the 10th of October. But hey, who would complain about having access to more music from The Weeknd? Definitely not the fans.