Looking past the controversies reality star Kim Kardashian and rapper Kanye West have been involved in during the past years, it's hard to deny that they are one of the most beloved celebrity couples around. They further proved that they're total #couplegoals as they celebrate their fifth year anniversary by renewing their marital vows.
And although the ceremony wasn't filmed, a surprising choice for the rather public lives they live as celebrities and reality stars, they did share some heartwarming details about it.
Special Ring, Special Occasion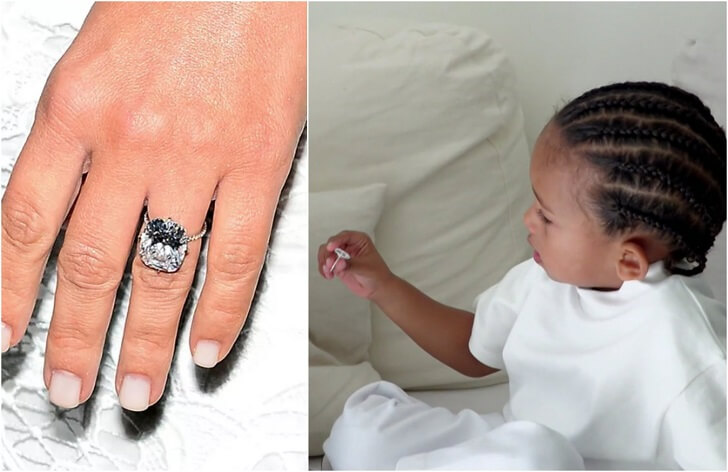 During a recent episode of 'Keeping Up With the Kardashians', the 39-year-old mother of four was shown having a one-on-one conversation with her and West's three-year-old son Saint.
The topic revolved around the reality star's coveted 15-carat Lorraine Schwartz engagement ring which she received from the rapper when he proposed in 2013. The giant rock reportedly costs somewhere around $2 to $4 million.
Fans of the Kardashian-Jenner clan know that the ring was kept behind the scenes during the past few years after Kardashian was robbed in Paris at gunpoint. Instead, she sported her more understated gold wedding band for everyday wear.
But she does bring out the precious engagement ring for special occasions. Her renewal of marital vows back in May was one of these. Aside from her engagement ring, Kardashian also wore a white dress for the ceremony.
Fairytale Wedding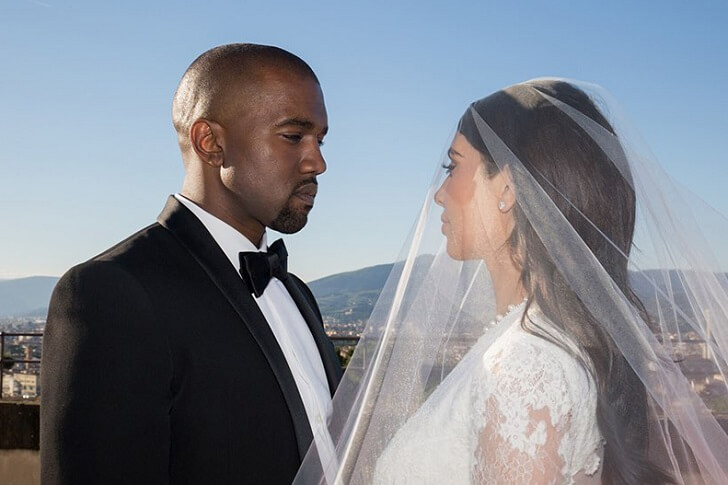 It can be remembered that West and Kardashian tied the knot on May 24, 2014, in a grand ceremony in Italy.
As can be expected from the larger than life couple, they went all out to celebrate their special day spending an entire weekend in Europe for the festivities. The couple and their then one-year-old daughter North West all wore custom Givenchy outfits and were joined by their family and celebrity friends.
Serenading the bride and the 200 guests gathered for the wedding is famed tenor Andrea Bocelli . Meanwhile, it was Caitlyn Jenner, then still Bruce, walked Kardashian towards her husband-to-be. Pastor Rich Wilkerson Jr. from the Vous Church in Miami, Florida presided over the affair.
Family Life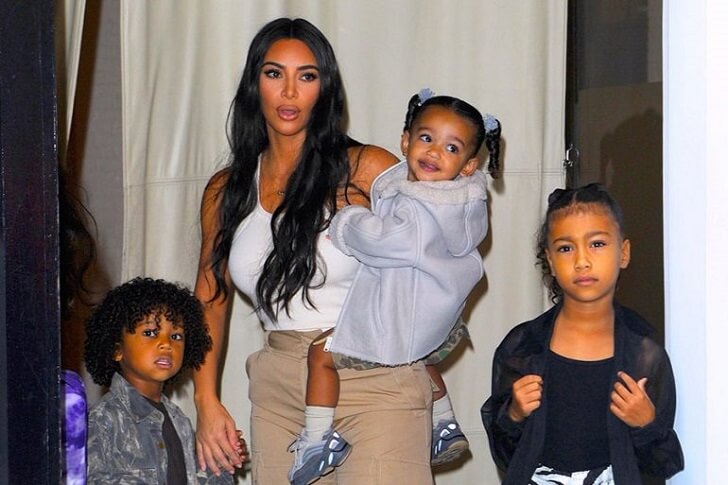 Years later, the two have built a now-six-member family of their own. They've also just welcomed their fourth child and second son, Psalm West, in May 2019 via a surrogate. As of latest, Kardashian and West are reportedly not planning on having any more children. Not too surprising since the power couple already has their plates pretty full at the moment.
The reality star is currently busy caring for her four young children, managing her businesses, and beginning a career in law. Meanwhile, her musician husband also has his own business ventures keeping him occupied.