Standing at a towering 6'4″, RuPaul Charles already seems larger than life. And he even stands taller whenever he dons his flamboyant drag persona as he hosts the critically-acclaimed reality competition 'RuPaul's Drag Race'.
This said it doesn't really come as a surprise that his preference for all things over-the-top also shows on his choice of residence. Proof of this is his recent $13.7 million purchase.
Ritzy Mansion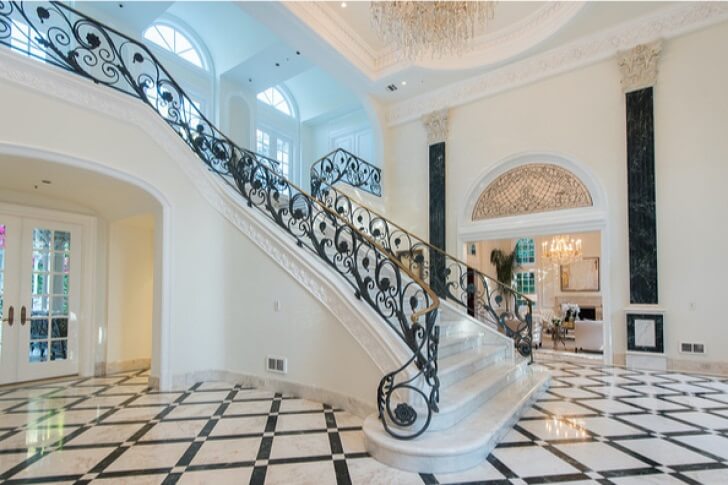 Word on the town is that Charles has a new European-style mansion in Beverly Hills' Coldwater Canyon area. The 10,309 square feet abode boasts of numerous details highlighting the estate's air of opulence.
There are the towering set of white columns, arched windows, and the French-door decorated front facade which embellish its exteriors. All of these are set behind some hedges and elegantly carved stone barriers.
Going inside, this same extravagant aesthetic is also present beginning from the double-height front foyer made more dramatic by its marble floors of a black and white geometric pattern.
Meanwhile, the rest of the rooms on the ground floor from the living room to the formal dining room feature patterned parquet flooring. A heated swimming pool, gazebo, and spa can be found right outside in the property's private backyard.
Luxury Living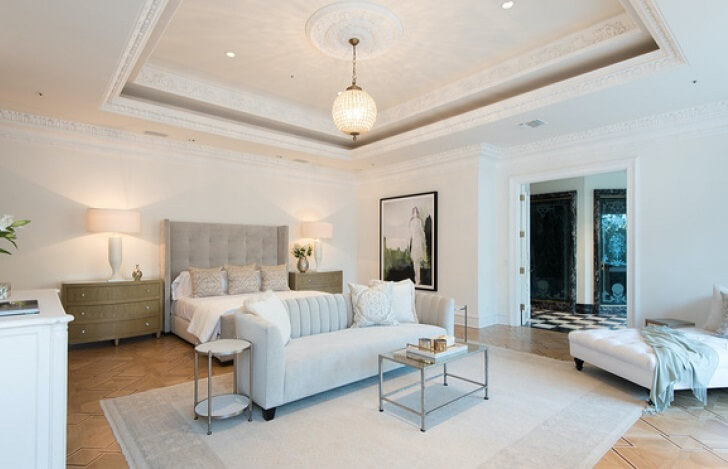 Going through the rest of the three-story home, one can notice the consistent appearance of marble and wood design details.
There's the family room, which Architectural Digest described to be a 'wooden feat' thanks to its molded wood panels and a fireplace of carved wood. Marble reappears in the home's wet bar and kitchen which both use the material for its countertops.
Upstairs, the resident of the home has the luxury of sleeping in the master suite tall ceilings and a bathroom made of black and white marble.
Adding to this is the room's walk-in closet which would certainly come in handy for Charles to keep his numerous outfits in. But that's not the only convenient thing the celebrity can enjoy in his new home. Below ground, there's a basement housing a media room, a home gym, a wine cellar, and a staff's quarters.
Other Properties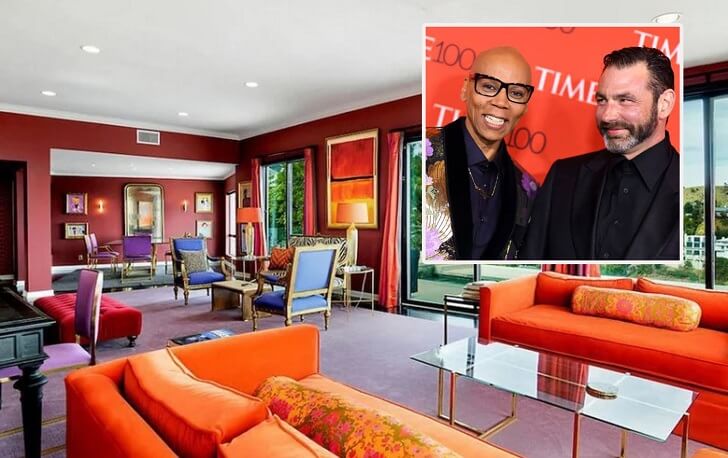 Charles is certainly no stranger to living the high life in multimillion-dollar homes. Sources say that the entertainer shares some luxury condos in West Hollywood, Los Angeles and West Village, New York City with his husband Australian artist Georges LeBar.
There's also his the Bird Streets neighborhood home which he reportedly put for sale for $5 million earlier this year. Its asking price has since been lowered down to $4.7 million before being taken off the real estate market back in August. The property was first acquired by Charles for $2.5 million back in 2011.