Award-winning actress Jennifer Lawrence is known for her easy-going and down to earth public persona.
She even made news when she shared a wedding registry gift list on Amazon. But that doesn't mean that she won't go all out for her special day. This is evident in the extravagant Rhode Island estate she and her now-husband Cooke Maroney chose to celebrate their nuptials in.
French Royalty-Inspired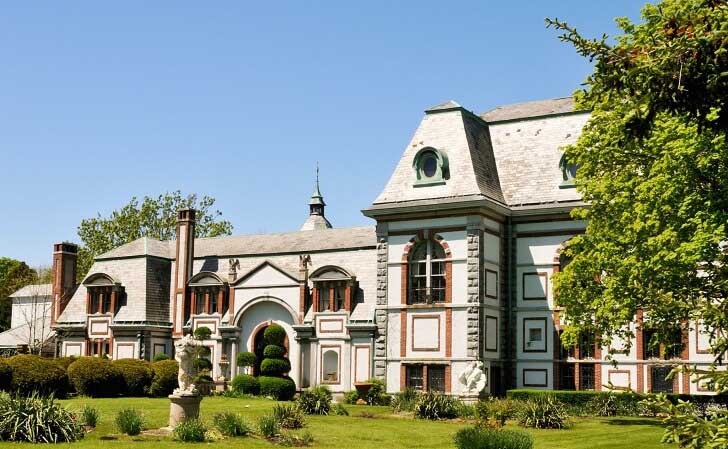 The 'Silver Linings Playbook' actress and the New York City-based art gallerist took their 150 guests to the Belcourt of Newport.
Reportedly inspired by the grandiose of French monarch Louis XIII's hunting lodge at the Palace of Versailles, the property was designed by Richard Morris Hunt, one of the era's most eminent architects. It was originally built to be used as a summer home for the American socialite Oliver Hazard Perry Belmont.
It notably once had a carriage house and stables built in the home's first floor because of its first owner's love of horses. Initially constructed over a four-year period from 1891 to 1894, the estate got a makeover when Belmont fell for and married Alva Vanderbilt, who was reportedly his neighbor.
The union saw the property ground floor redesigned to be more fit to host social gatherings with the carriage room being renovated into a banquet hall. Despite these changes though, the home retained one unusual feature–the master bedroom opening out straight to a ballroom.
Long History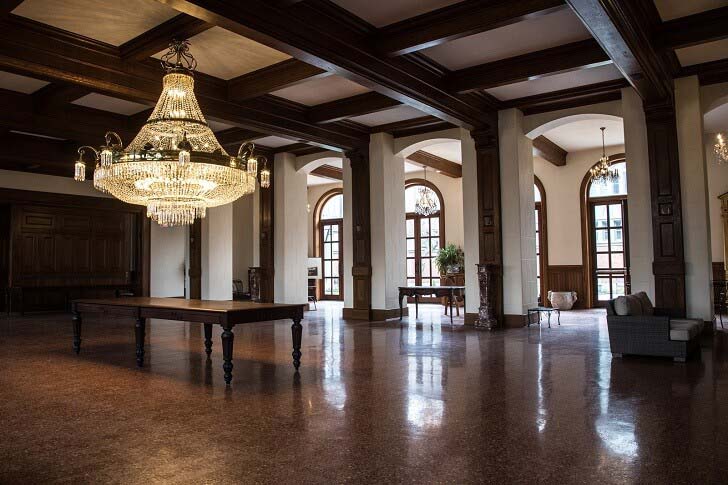 The property remained within the Belmont family until the 1940s when it was bought by George Waterman, an entrepreneur who wanted to turn the estate into a car museum. He was unsuccessful though and later on sold the home to one Edward Dunn, who never actually lived in the property.
Sources say that he used it to keep his military equipment. After falling into the hands of two more families, the Belcourt of Newport was purchased by its current owner Carolyn Rafaelian, founder of the jeweler and retailer Alex and Ani.
Thanks to Rafaelian's efforts, the estate was restored to its former glory. She also added new elements to the home like the solar panels that can be found on its roof.
Star-Studded Nuptials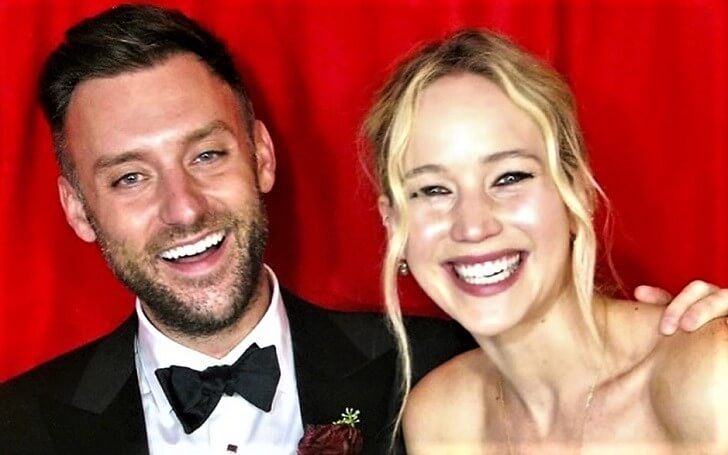 The low-key couple was joined on their special by numerous celebrities like the British singer Adele, comedienne Amy Schumer, 'La La Land' actress Emma Stone, and former reality star Nicole Richie among others.
This same party of A-listers also reportedly joined Lawrence and Maroney during their rehearsal dinner held at the nearby Rose Island.
The bride reportedly wore a Dior wedding gown, according to People magazine. Meanwhile, the guests were served a meal consisting of smoked fish, beef, carrots, and squash. Afterward, they were also treated to some comfort food from a food truck.