Years before the sitcom 'Friends' became a cultural sensation, NBC was already making bank with another hit show about a group of friends living in New York City: 'Seinfeld'.
And just like their slightly younger counterparts, the four leads of the now-iconic series were made instant millionaires and bankable stars by the show's success.
In the end, though, it seems that one of them got the better end of the stick and earned way more than the others.
The Main Man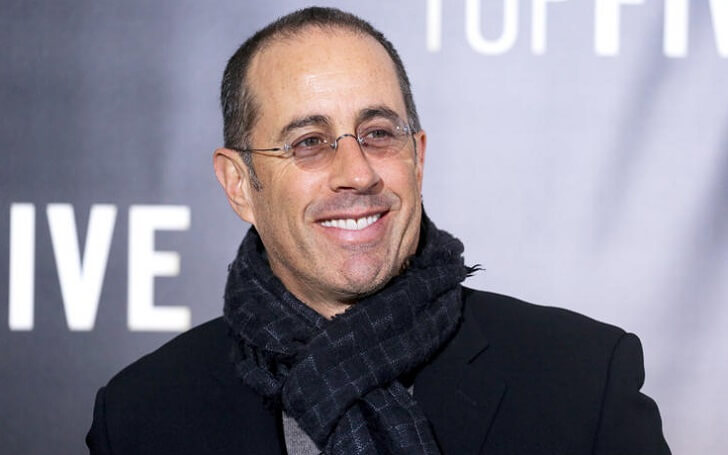 Jerry Seinfeld both starred in and co-created his eponymous show. Originally called The Seinfeld Chronicles, the comedian made the pilot of the show along with fellow funnyman Larry David.
The then 35-year-old Seinfeld was paid a not-so-impressive salary of just $20,000 per episode during the first season of 'Seinfeld'. But that number soon grew larger as his pay was doubled come the following seasons. And by the fourth one, his per-episode rate has reached the $100,000 mark. The pay raises didn't stop there though.
Eventually, the star of everybody's favorite show about nothing was receiving a whopping $1 million per episode of the show making him the first-ever small screen actor to do so. For Seinfeld's final season, its main man earned $24 million, which translates to about $38 million in today's money.
The Supporting Three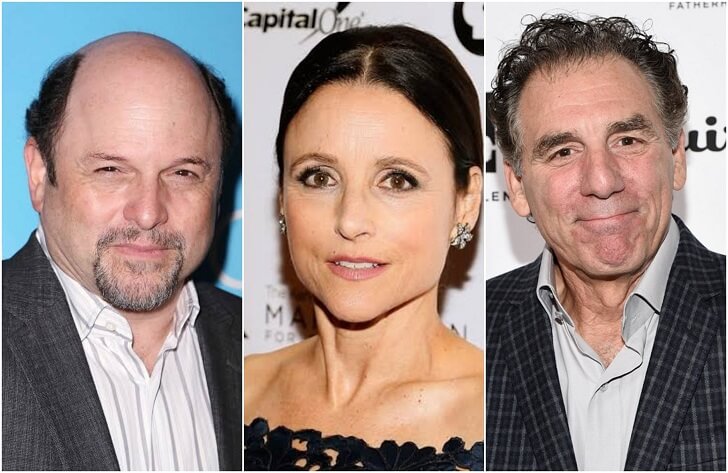 Meanwhile, co-starring with Seinfeld are Jason Alexander as George Constanza, his best friend, Julia Louis-Dreyfuss as Elain Benes, his ex-girlfriend, and Michael Richards as Seinfeld's neighbor Cosmo Kramer.
Although they're as fondly remembered as Seinfeld himself, the three supporting cast members didn't receive the same financial benefits that he did. That doesn't mean that they were paid peanuts though.
In the end, Alexander, Louis-Dreyfuss, and Richards were able to negotiate a raise that brought their per-episode rate up to $600,000 for the final season. That amounts to $15 million ($24 million adjusted for inflation) for that one season alone.
Where The Real Money Is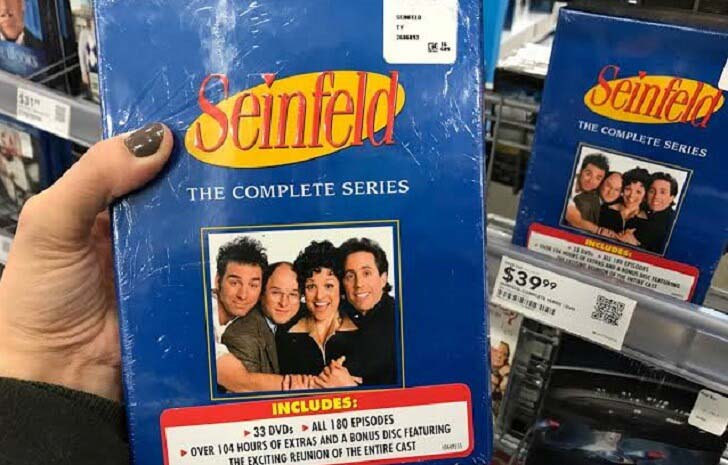 While the cast was paid generously for acting on the show, the big bucks really lie in Seinfeld's syndication profits. Seinfeld and David's reported $250 million syndication earnings in the year 1998 alone is proof of that.
The number has significantly gone down in the years that followed but estimates put the two creators' annual profits at $50 million each a decade hence.
Unfortunately, the same cannot be said for the supporting cast. Since they were only able to seal a deal for a portion of Seinfeld's DVD sales, their cut of the show's post-run earnings isn't as large. And that amount might have also fallen since DVDs aren't as popular now as they were some years prior.