Despite the widespread criticism that they received for their handling of the 'Game of Thrones' final season, former showrunner D.B. Weiss and David Benioff remain to be in demand in the entertainment industry.
Proof of this are the numerous projects they have lined up following their almost decade-long stint in the highly successful HBO show.
New Online Home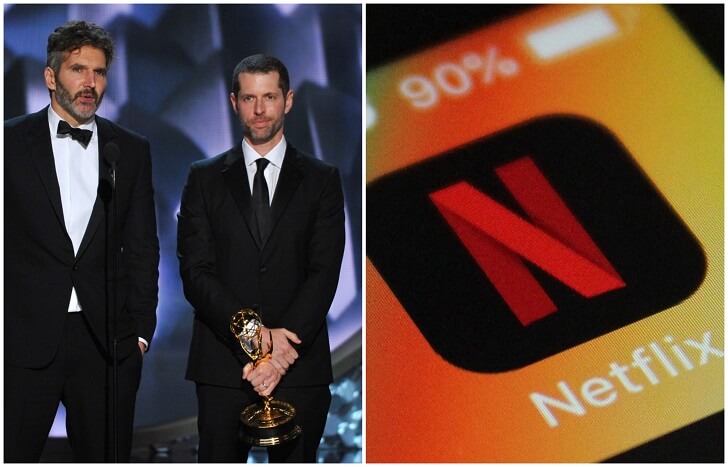 According to Insider, the Emmy Award-winning duo has just signed an exclusive deal with the online streaming service and production company Netflix. They reportedly decided on the company after being sought after by six studios to hire their writing and directing services. These other companies are said to be Disney, Amazon, Comcast, Apple and HBO/WarnerMedia.
While the exact figure of the deal wasn't revealed, sources say that the amount is in the 9-figure range judging from similar large deals signed into by their fellow show creators Ryan Murphy and Shonda Rhymes. Both have also made the move to the online platform.
Describing the duo as 'master storytellers', Ted Sarandos, Chief Content Officer at Netflix said that they are excited to see what Benioff and Weiss's imagination will create with their partnership with the company.
Likewise, the duo praised the quality work that Netflix has produced over the years and said that they are honored to have been invited to join them.
What's Next For the Duo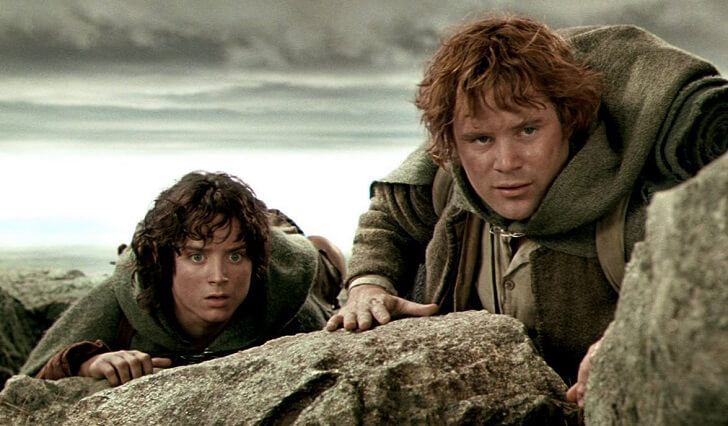 Aside from their attachment with Netflix, the duo's names have also been linked to other big and exciting projects such as the next 'Star Wars' films and  a 'Lord of the Rings' series. However, Insider reports that they would most likely prioritize the development of another 'water cooler' series for Netflix.
Meanwhile, it's also worth noting the project called 'Confederate' which the duo reportedly pitched to HBO back in 2017. According to The Verge, the scrapped show idea presented an alternative version of America where the South won the Civil War.
GOT Backlash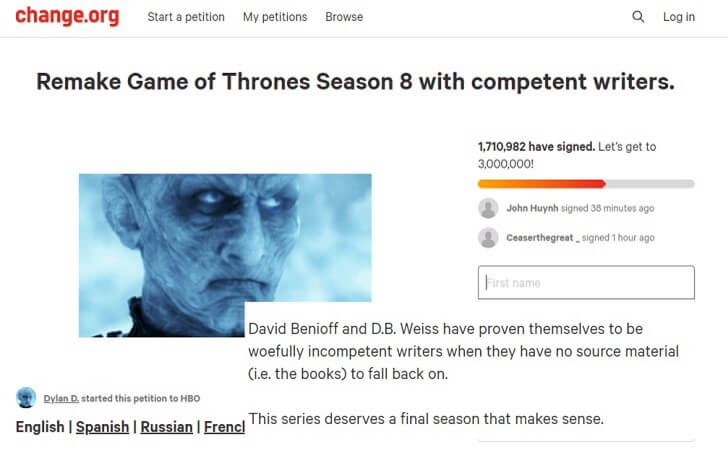 Benioff and Weiss' new projects come in the midst of the intense backlash from 'Game of Thrones' fans that they're still facing. A petition which is demanding for a remake of the show's finale has also been put up.
Garnering over a million signatures, the call has even made the news. According to the petition's creator, the duo, who also served as writers on the show, proved themselves incompetent because of where they took the series' story. Thus, fans are calling for a new ending that 'makes sense'.
While their demand may not be met, a 'Game of Thrones' prequel series is reportedly already in the works.