'Extra' host Mario Lopez might be rich and famous but he's just like any other dog dad (and regular dad, since he now has three kids, too). Speaking with People magazine, the 45-year-old said that his newborn son's room's theme is actually the family dog, Julio, who is an adorable French bulldog.
Perfect Nursery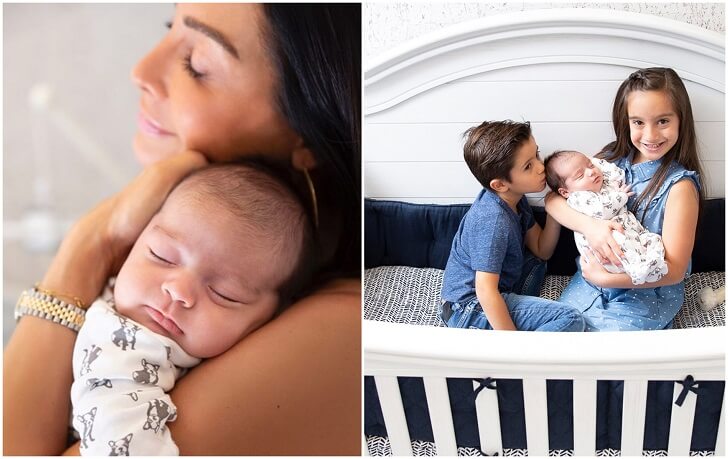 Still speaking with the same publication, Lopez said that he and his wife Courtney actually had a lot of fun when creating the nursery for their son Santino and are currently enjoying how it turned out to be. He also talked about the furniture they chose for the room. And it looks like the couple didn't hold back much for their little one.
The five-week-old baby's crib and dresser are both from the 'affordable luxury' brand Evolur and reportedly cost the parents $537 and $648 respectively. Lopez doesn't seem to mind though. He even described the pieces as high-quality and beautiful. What more, he said that the crib can grow with the baby and eventually be his 'big-boy bed'.
For now, though, the couple isn't rushing for that and is just busy enjoying the present.
Special Theme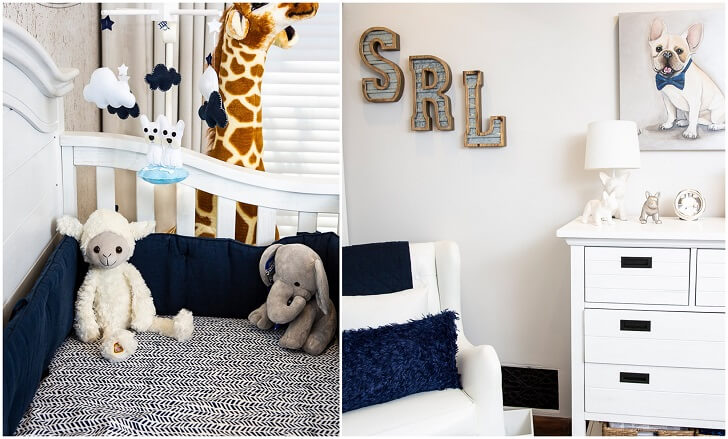 Perhaps the most telling sign revealing Lopez's inspiration for the room is the cute portrait of Julio, the French bulldog, hanging above a $570 white chest. The same furniture also displays a couple of other canine designs from some dog figurines to a French bulldog lamp. Meanwhile, Lopez had his son's initials 'S.R.L.' hung up on the room's wall just near the portrait. His son's full name is Santino Rafael Lopez.
The only out-of-theme design element in the nursery seems to be the speckled wallpaper which covers the wall behind the crib. Lopez revealed that it was actually meant for their home's laundry room but they never were able to use it. In the end, the father of three is happy to not let it go to waste.
Sharing the Good News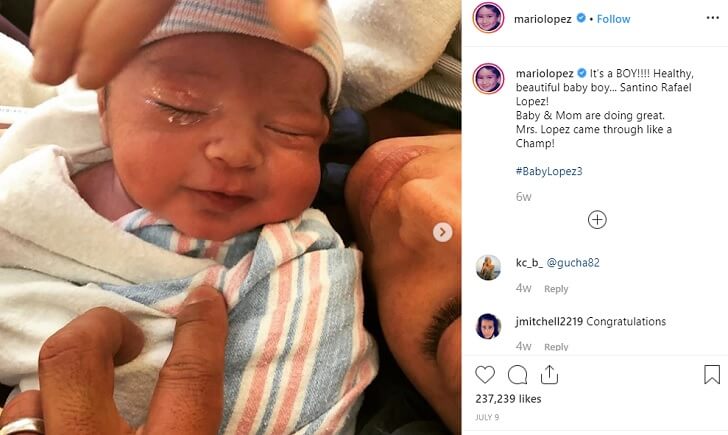 The former 'Saved by the Bell' actor comments that his son is the 'the most chilled-out baby' at two weeks young. However, he also joked about how he probably would explode his pent up energy later on.
Luckily, he has some back up in the form of his two older kids, who Lopez revealed are busy bonding with their baby brother. According to the proud dad, Gia and Dominic are 'obsessed' with Santino at the moment. He also expressed his happiness that the baby came in the summertime and that the siblings can spend time together before school starts again.
Lopez and Courtney have been married since 2012 years after they first met in 2008. They welcomed their first kid in 2010.