One of the strangest turns in recent memory is the adoption of anime as a new wave of pop-culture. Yes. Anime. Japan's alleged greatest export to the world, commonly associated with sweaty teens and men who still live in their parent's basement.
Anime fans have long been regarded as outcasts in their own respective societies, with many derogatory terms such as 'otaku' or 'weeaboo' – no need to Google search these words. Basically they both just mean someone who is obsessed with Japanese culture, and weeaboo is specifically associated with Western people who do so.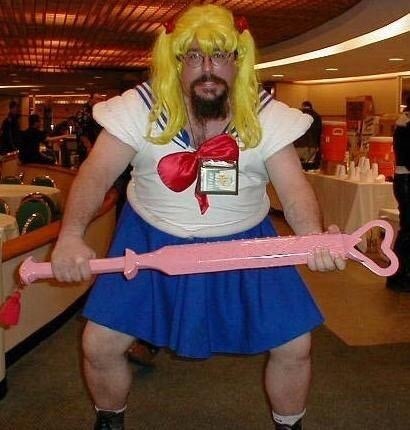 A very, very oversized Sailor Moon cosplay
However, while the mainstream has certainly adopted anime or anime centric culture in the past few years, the most unlikely group of people you would associate with anime have been doing so for the past 20-30 years.
Furthermore, most people wouldn't really have much of an opinion about anime, it wouldn't hurt to get informed. We can look at it in a way similar to Western television programming; there are a myriad of categories when it comes to anime. Everything genre or trope under the umbrella has probably been done in some shape and form.
As mentioned, the variations of anime is endless, and with that different art styles as well. Some are more aesthetically pleasing, very much down the alley of what you might see a 20-something year old A E S T H E T I C Tumblr user re-blog. Others may be gritty, dystopian, or downright Lovecraftian.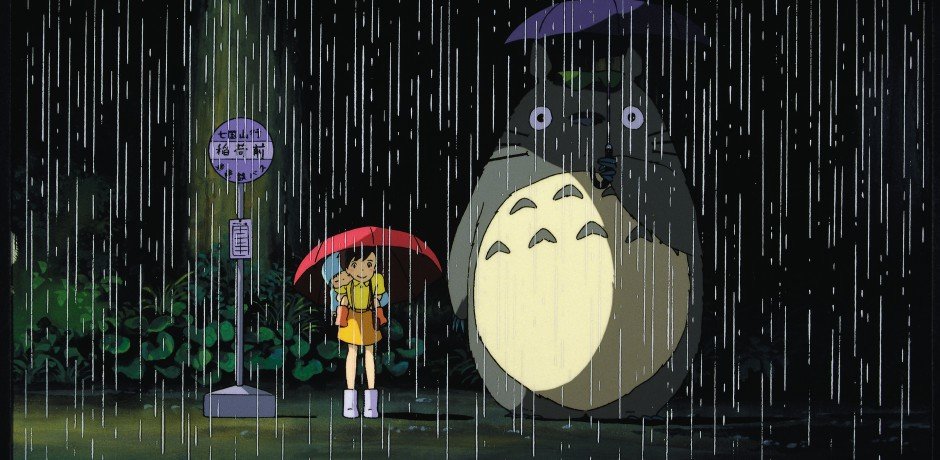 My Neighbour Totoro, a 1988 animated film by Hayao Miyazaki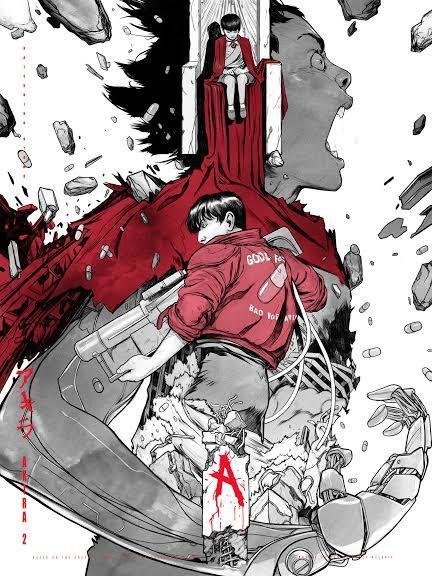 A cover poster for Akira
Why Anime?
So, why and how this would appeal to rappers who often come from underprivileged backgrounds? To answer this, we need to explore the common tropes contained within anime that rappers generally identify with. Commonly within anime, a significantly revisited trope is the 'me against the world' trope. Giving increasingly insurmountable adversaries to the protagonist who somehow seems to prevail, parallels with the lives of these young men.
If you grew up in the 80's and 90's you're bound to be aware of Dragon Ball. A multi-million dollar franchise started by Akira Toriyama back in 1984 and apparently, the favourite anime of most rappers.
Many great hip-hop artists have dropped lines referencing the Dragon Ball franchise. Frank Ocean references Majin Buu, a grotesque yet cute and childlike villain from Dragon Ball. It was referenced in 'Pink Matter' off his debut album 'Channel Orange' which reads;
"Sensei replied what is your woman
Is she just a container for the child
That soft pink matter
Cotton candy Majin Buu"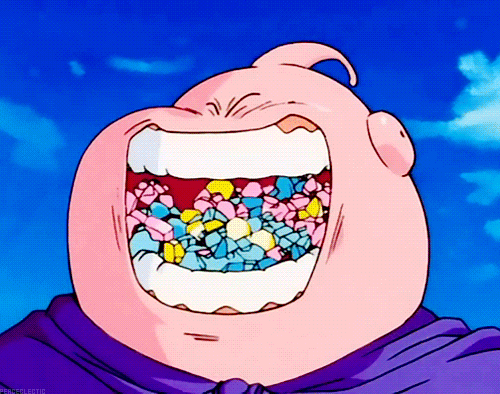 Majin Buu munching on some candy
At the same time, the phrase 'Pink Matter' is a double entendre, referencing both Majin Buu and… I'll leave it up to your imagination. If you're not familiar with the Dragon Ball series, you should DEFINITELY check it out. Come for the hip-hop knowledge,  stay for the overly exaggerated fight choreography.
Where It All Started
One of the earliest entries to the culture-bending phenomena came in the form of Afro Samurai, a manga known for its integration of Soul and Hip-Hop music.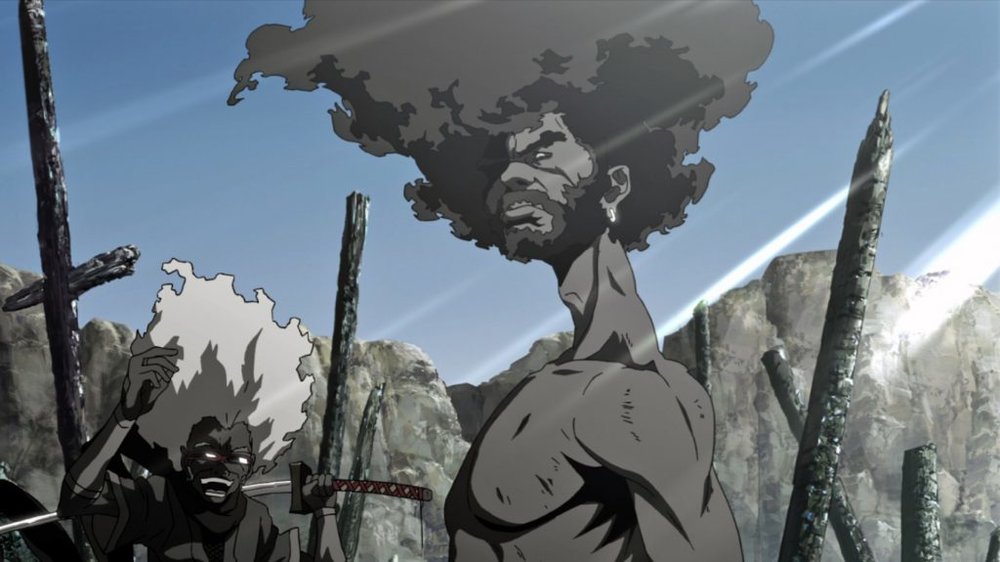 An image of Afro Samurai
The manga was created by Takashi Okazaki in 1999. RZA of Wu-Tang Clan fame even curated the soundtrack of the animated version in 2007. A star-studded list of rappers were included in the soundtrack, such as Big Daddy Kane, Q-Tip, and GZA.
RZA even said this in his book 'The Tao of Wu' that anime "represents the journey of the black man in America".
Kanye West even did a homage to Akira on the music video for 'Stronger' which was one of the biggest songs in the year it came out – if you've watched Akira, try spotting the shot for shot similarities.
Moving on, Akira is another anime referenced in hip-hop culture. When we talk about hip-hop, fashion is definitely one of the aspects of the culture commonly discussed! Just like how grunge fashion is attributed to a rainy Seattle sky in the 90's, same goes for streetwear and hip-hop.
Where We Are Today
Also, streetwear's paragon of hype, Supreme collaborated with the creator of Akira, Katsuhiro Otomo. The line launched in fall of 2017 which garnered a stupid amount of attention by rappers and fashionistas alike.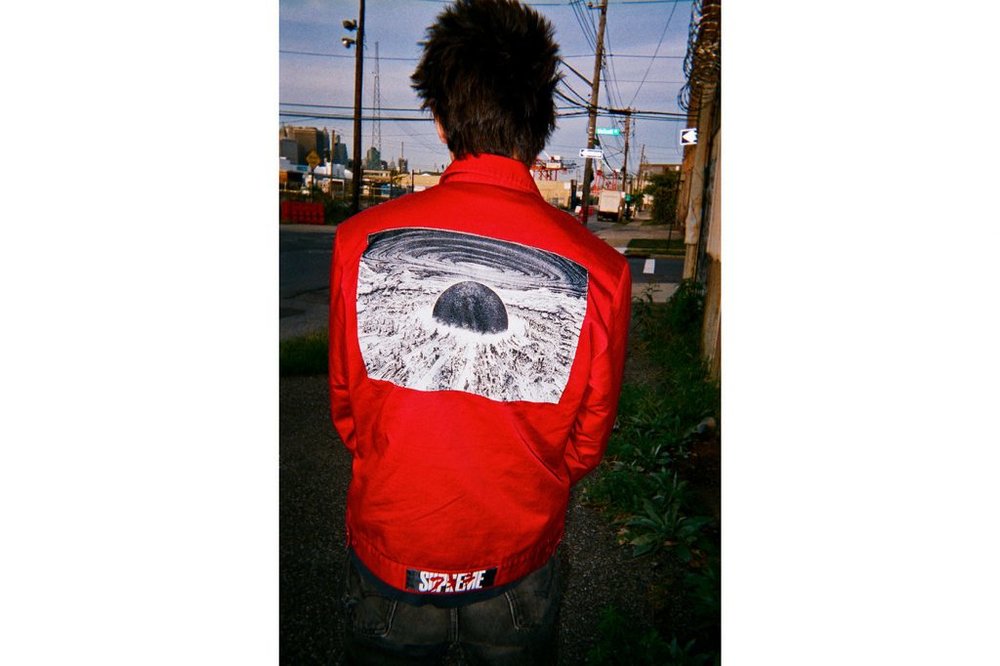 Supreme x Akira, Fall 2017
In essence, rappers young and old alike can relate to the struggles of protagonists in anime. The older generation of rappers like RZA and Kanye trailblazed the way for the new generation of rappers (Lil Uzi, Denzel Curry, Ski Mask the Slump God and many more) to use anime as a source of their inspiration and thus, cross an unlikely tangent between anime and hip hop.