Warner Bros. posted the first trailer for the movie just about a week ago, and the internet has imploded from social media to social media. The movie stars Ryan Reynold as the titular Pikachu, and Justice Smith as Tim Goodman.
The idea of Detective Pikachu came from the eponymously named game. Next, the general premise of the movie (without any spoilers) relates to Tim Goodman, who is the protagonist. Tim is the son of a detective named Harry Goodman who has mysteriously disappeared after a car crash. He then arrives in Ryme City, and somehow end up meeting Detective Pikachu, his father's former partner.
As you should all know, Pokemons typically converse in their own language unintelligible by humans. However, Tim is somehow able to understand Detective Pikachu.
Longevity of The Pokemon Series
Pokemon is one of those franchises that somehow managed to stay relevant after many decades. As long as people continues to exist, there will be a new generation of children who obsess over the cute and cuddly monsters.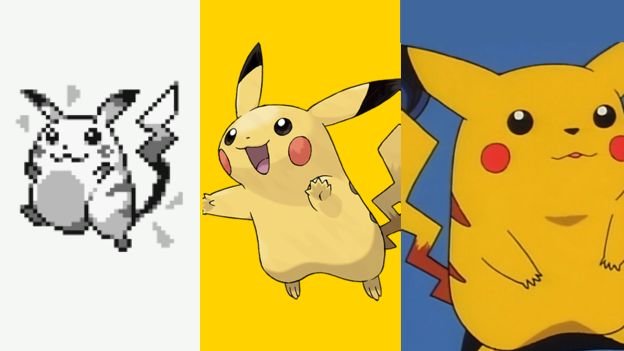 Pikachu's evolution over the years
Pikachu is almost undeniably the most iconic Pokemon to ever exist, being the trusty sidekick to the main character of the Pokemon series, Ash. Pikachu somehow managed to triumph over unlikely foes *cough* Onix *cough* in the Pokemon anime. Furthermore, Pikachu's main draw is not that he's a great Pokemon, it's that he's downright adorable.
When it comes to a list of which Pokemon deserves a stand-alone movie produced by blockbuster Hollywood studio, it's hard to pick any one of them besides Pikachu.
Production apparently started in April of 2016, when Legendary Pictures were negotiating for the rights to a live-action Pokemon movie. We wouldn't want to bore you with the details, but essentially they did not want to make a live-action movie featuring Ash as the main character. The reason behind this is that there are already a treasure trove full of movies featuring Ash as the main character. There has to be some diversity in 2018, no?
I think we all knew I'd wind up as a miniature detective repeatedly saying the same two words. Just didn't think it'd be this soon. #PikaPika #DetectivePikachu pic.twitter.com/L4iB760fJO

— Ryan Reynolds (@VancityReynolds) November 12, 2018
Ryan Reynolds tweeted this in a tweet sharing the trailer. For context, this refers to the typical sounds emitted by Pokemon that people are familiar with (i.e: The iconic 'pika-pika').
Fan Reactions
The trailer is a good sign of things to come. If the movie performs admirably, there is nothing stopping this from being turned into a franchise ala Marvel Cinematics Universe style. Although, that might be a pipe dream as some fans seem to have a problem with the movie.
They seem to have a problem with the way Pikachu was animated. Poppy Noor of The Guardian said "the Pokémon that brings Ash back from the dead with his tears in the first film – has been reimagined as something resembling a hamster. A hamster! The lesser of all rodents, with a lifespan of less than five years on average, that commonly meets its fate by being dropped from a height. Truly the worst kind of pet."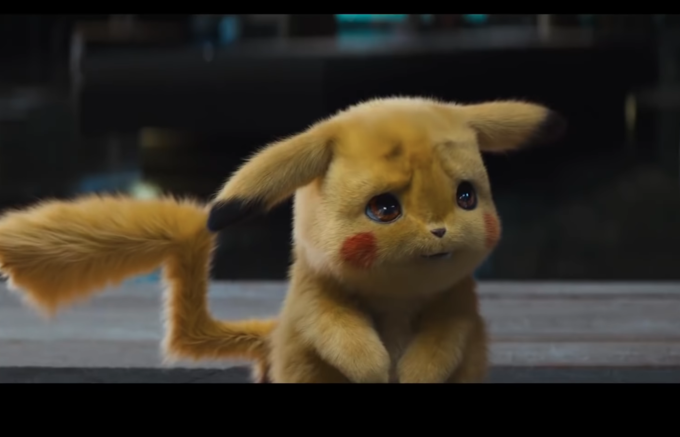 A still from the Pikachu movie
While we do somewhat agree that Pikachu resembles a hamster in the movie, Noor just sounds like she has a grudge against hamsters. We're sure there are plenty of hamster owners out there who would beg to disagree, no?
Moving on, there seemed to have been a humourous mistake made in the dubbed versions of the trailer. The German version of Pikachu sounds significantly different to the other dubbed trailers, and honestly somewhat disturbing.
Ikue Otani's famous "Pika Pika" was kept in every #DetectivePikachu trailer, right?

… Right? pic.twitter.com/xbV2SuRrFz

— Nirbion (@Nirbion) November 13, 2018
The humourous mistake was apparently rectified, when a re-released version of the trailer removes the disturbing 'Pika-Pika' dub in favour of the original version which no offense, but sounds WAY better.
Animation woes
Besides that, if you were wondering how the animation was captured so fluidly and realistically, IGN recently visited the headquarters of the Legendary Entertainment. They managed to snap pictures of the to-scale models they've used as references.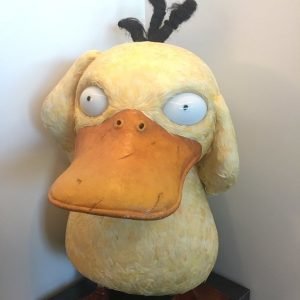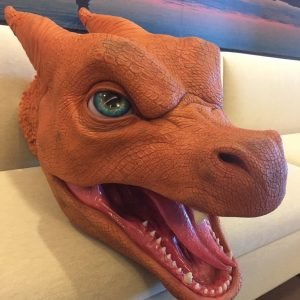 Psyduck and Charizard props, respectively
IGN also spotted this chess set made with iconic Pokemon in place of the normal chess pieces that we'd die to get our hands on.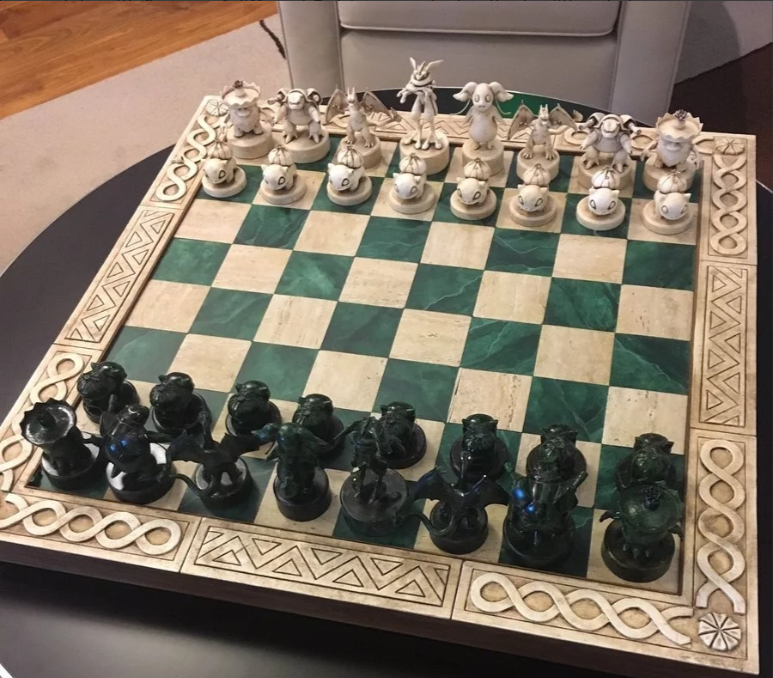 Pokemon chess set. Picture courtesy of IGN
All in all, most people seem to have high hopes for the movie, as an incomplete pre-screening showed promising results. The audience largely praised the script of the film and the casting choices. Chemistry between the leading characters (Ryan Reynolds as Pikachu and Justice Smith as Tim Goodman) were strong.