Origins of the most destructive wildfire California has ever seen are still not known, however one thing is for sure: residents underestimated the damage the fire would ultimately cause. Many residents in the Magalia and Paradise regions of California expected the nearby fire to contain after they heard the news for the first time.
However, the fire spread so fast that it took everyone by surprise when it reached close to their homes. Baylee Danz, one of the residents of Magalia, California, barely escaped the fire at a time when her neighbor's house was already ablaze. She grabbed her parents and grandmother and frantically searched for her two cats who were nowhere to be found, ultimately leaving them behind.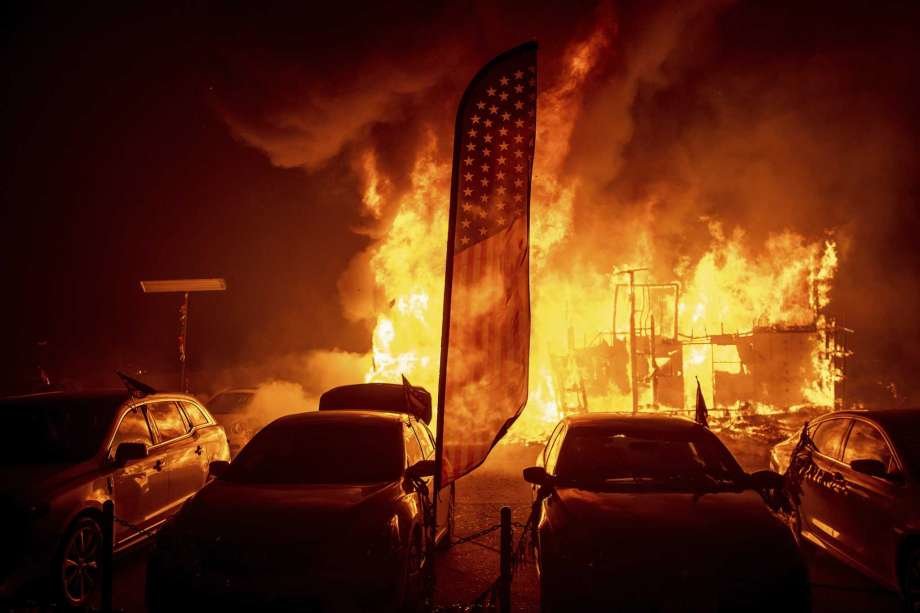 The Most Destructive Wildfire in Cali History
According to reported figures, around 10,000 homes are said to have been destroyed in the Magalia and Paradise regions since November 8th when Camp Fire started. The fast spreading of the fire caused widespread panic as people rushed to save their lives. Danz is not the only one who had to leave her pets behind.
Veterinary hospitals have welcomed thousands of pets who have been injured in the fires. As the search for pets continues, most of these pets had been found sitting in the now completely-burned homes. A few veterinary clinics, in response to the ever-increasing number of pets coming in from wildfire injuries, have cancelled everyday appointments to completely focus on these wildfire patients.
Mostly commonly, pets that are being brought into the clinics are suffering from injuries related to smoke inhalation, severe burns, and a state of extreme dehydration, according to Daniel Gebhart, the co-director of the Valley Oak Veterinary Centre located in the Chico region of California which was caring for 20 animals at one point in time this past Wednesday.
He also pointed out that some of the animals were euthanised at the clinic because they had suffered third-degree burns and were in immense pain. Thankfully, most of the animals coming into the clinic have been saved.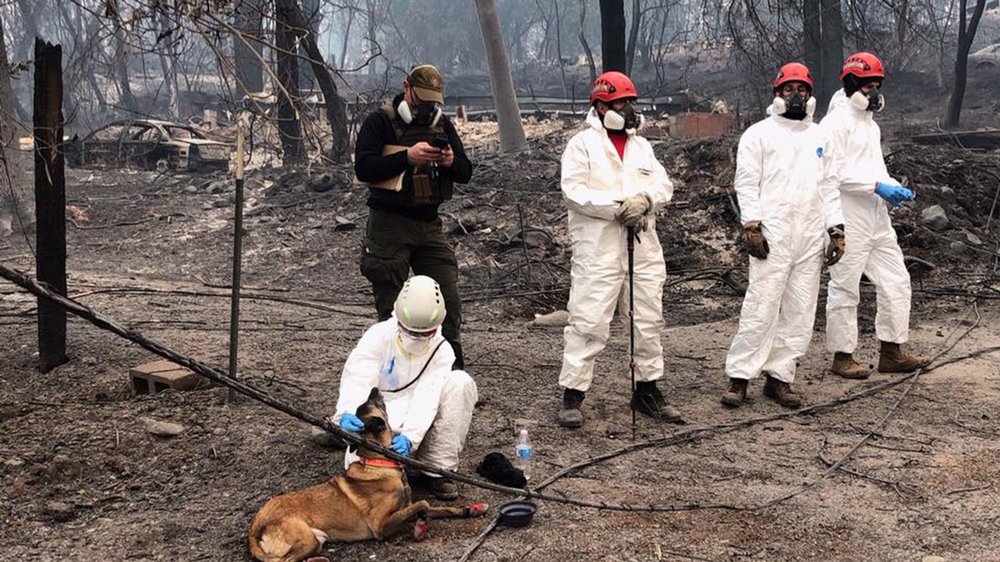 The Pets Have Had To Suffer The Most
Considering the condition in which these pets are being found, it can be said that they have physically suffered the most pain in these wildfires. As soon as rescue teams are able to locate them, they immediately give them medication to help with the pain, in addition to antibiotics, oxygen, and fluids, of course depending upon the level and nature of injury sustained by the animal. The wounds are cleaned up and patched as soon as the animals are stabilized.
Most of the animals being brought into these clinics have been cats. According to representatives of the Small Animal Clinic located inside the Davis School of Veterinary Medicine at the University of California, over a period of only two days the clinic has admitted 32 cats who have suffered from burn or related injuries.
Most commonly, the feet of these cats have received actual burns, which would take a couple of weeks at the least to heal. Apart from that, ear tips and even their faces have burned far enough to reveal the skin. Because these animals had to breathe in toxic fumes for a considerable period of time before being rescued, they are also possibly suffering from lower-airway disease. A few have had their nasal cavities burned out. The list goes on.
The North Valley Animal Disaster Group have so far taken in around 2000 animals into their shelters, most of which are cats while dogs, horses, goats, and even cows, to name a few, have also been rescued.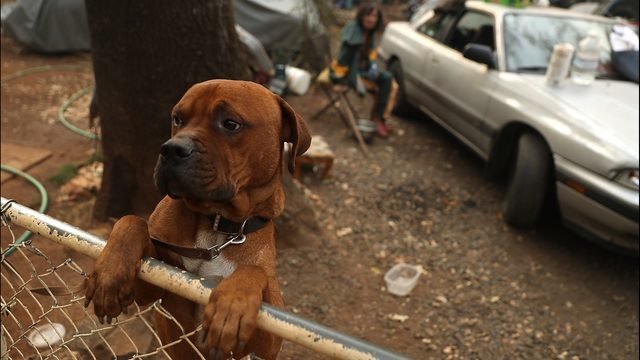 Locating Their Owners
While some lucky pets have had no difficulty finding their owners thanks to the microchip or similar identifying equipment attached to them, those who did not have such modernized owners may not get reunited with them for a considerable period of time since they are practically unrecognizable at this point due to their burnt skin and singed whiskers.
However, social media like Facebook has certainly made the task of finding the owners of these pets much easier. Danz found one of her cats Coco through Facebook after posting about both her pets, although the search for Pebbles, her other cat, still goes on.