Every household needs a furry friend to welcome you home and especially so for politicians after a long day. As distinguished as they are adorable. These politicians not only serve the people, they also serve their pets.
Starting off with the inspiration for this article, former US Vice President Joe Biden has recently adopted a dog. The Biden family have been fostering the rescue German Shephard named Major for about 8 months. After 8 months, the Biden's decided to give Major a forever home and adopted him from the Delaware Humane Association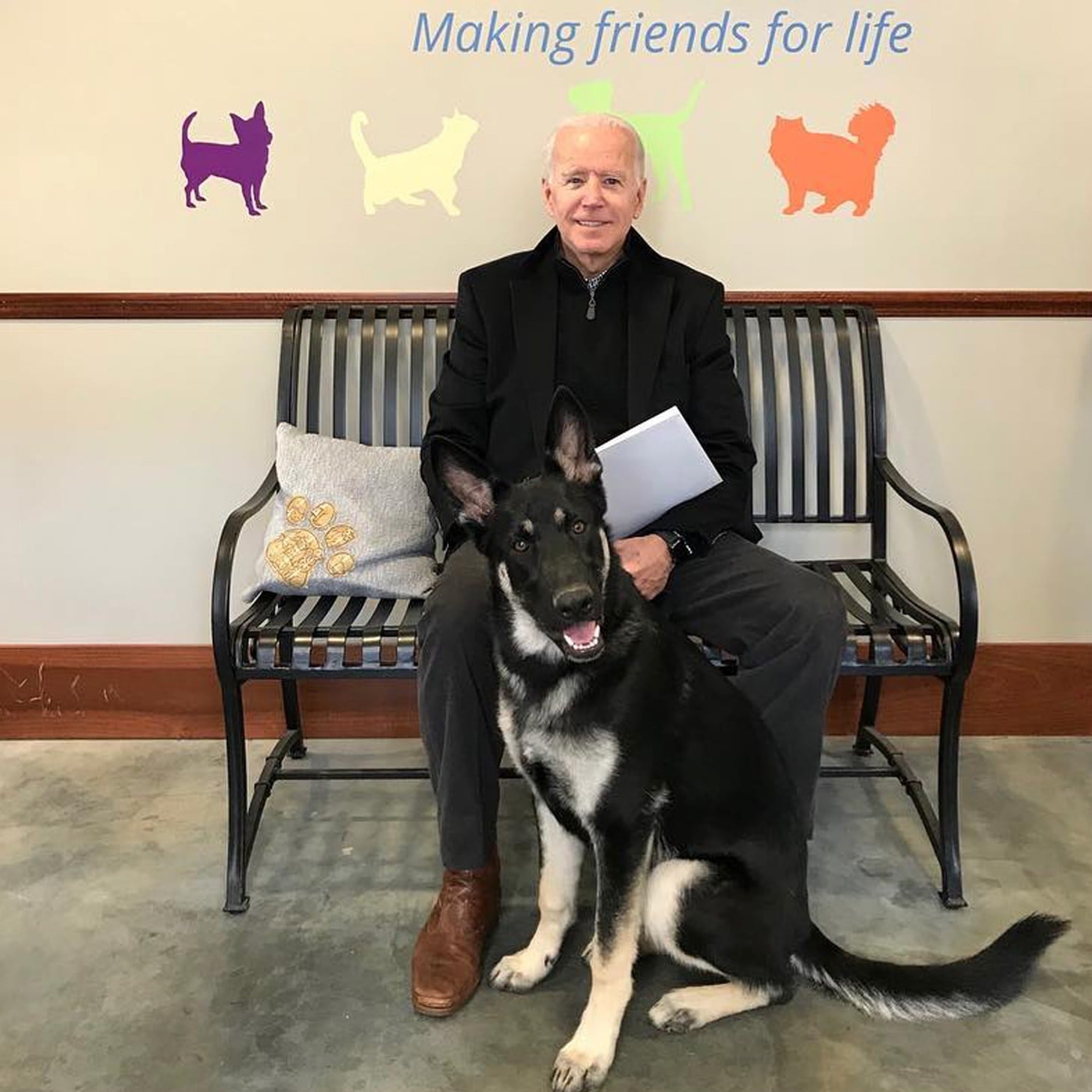 Joe Biden after adopting Major
This is not the first dog Biden has adopted, as in 2008 he also adopted a dog called Champ. The dog's adoption was a promise by his wife Jill if Obama and Biden won the Oval Office.
Joe Biden petting Champ after a morning coffee run
We think Champ is very happy now that he has a playmate.
Not to be left behind, Barack Obama also has a Portuguese Water Dog
The dog was promised to his daughters once they moved to the White House. While it is a slightly uncommon breed amongst dog owners, there is a reason for the Obamas to want one.
The Obama's walking their Portuguese Water Dog, Bo
Malia Obama, the elder daughter of the Obamas suffers from allergies which meant they had to choose a hypoallergenic breed. The fleecy and minimal-shedding coat of the Portuguese Water dog makes it the perfect breed for the Obamas.
The affectionately named 'Bo', was joined by a female companion of the same breed in 2013 named 'Sunny'
The Obama's Portuguese Water Dogs, Bo and Sunny
Current South Korean President Moon Jae-in has also adopted a dog.
The dog named 'Tory' is a 4-year-old mix-breed mongrel adopted from a pet shelter. Tory joins the President's other pets, Maru (dog) and Jjing-Jjing (cat) which were adopted by his daughter.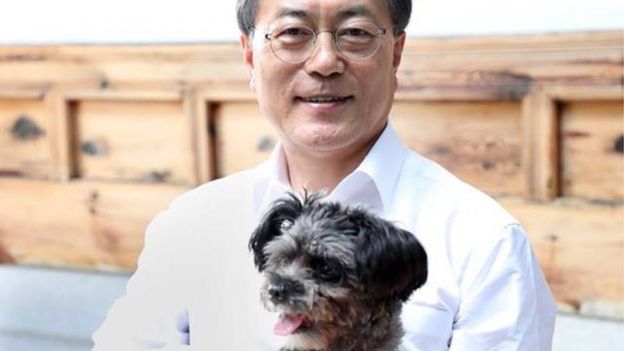 President Moon Jae-In posing with Tory
Tory has been in the shelter for about two years before the President adopted it. By doing so, the President seeks to address the prejudice of South Koreans against black dogs, saying "that both humans and animals should be free from prejudice and discrimination".
A similarly heartwarming gesture, the minority Justice Party gifted a dog bed to the President. They exclaimed that it bypasses anti-corruption laws, as the bed was for the dog.
Russian President Vladimir Putin is also an avid dog-lover.
Throughout his storied political career, his reputation as a dog-lover inspired other world leaders to gift him with pets. Most recently, the President of Turkmenistan presented the fourth dog gifted to Putin as a belated birthday gift.
The President of Turkmenistan could learn how to cradle a puppy from Putin, however.
Putin playing with Buffy (left) and Yume (right)
The Central Asian Shepherd name 'Verny' joins Buffy, a Karakachan, and Yume, an Akita as part of the Putin household. Buffy and Yume were respectively gifts from Bulgaria and Japan.
Perhaps the most well-known of Putin's pets, Konni was a black Labrador who passed away in 2015. The dog made headlines when it waddled into the room where Angela Merkel who has a fear of dogs was meeting with Putin.
Queen Elizabeth's Royal Corgis
Perhaps the most iconic set of dogs ever associated with a world leader. The royal family has had a thing for Corgis since the 1930's when Queen Elizabeth was smitten by the Corgis owned by the Marquess of Bath.
Princess Elizabeth (right) and a Pembroke Welsh corgi in her arms who is getting fed a biscuit by Princess Margaret Rose in 1936. 
Since 1945, the Queen has owned more than 30 corgis who accompany her on vacations and on foot during public appearances. They sometimes even sit in official meetings between the Queen and other world leaders. All of the Queen's Corgis lineage can be traced back to Susan, a Corgi given to her as a birthday present in 1944.
New Zealand John Key meeting with Queen Elizabeth II
Sadly, the last of the Royal Corgis named 'Willow' passed away in April. The passing of Willow was particularly upsetting for the Queen. Willow's lineage has been a part of her family since 1933 when the Queen's father, George VI brought a corgi named Dookie back.
The Queen still has has two dorgis which are Corgi/Dachshund cross-breeds named Vulcan and Candy. She also adopted a corgi named Whisper last year after his owner passed away. Willow was buried in Windsor Castle with a headstone that reads 'A faithful companion of the Queen'.