News about No Doubt vocalist Gwen Stefani's exit from the hit reality singing competition 'The Voice' just broke out. But while the singer is bound to lose quite a large paycheck from her judging gig, she probably doesn't mind it too much considering her successful sale of a $21.65 million Beverly Hills mansion recently.
After sitting in the market for almost two years, her former home finally found a new resident giving Stefani a large profit margin.
Art-Filled Home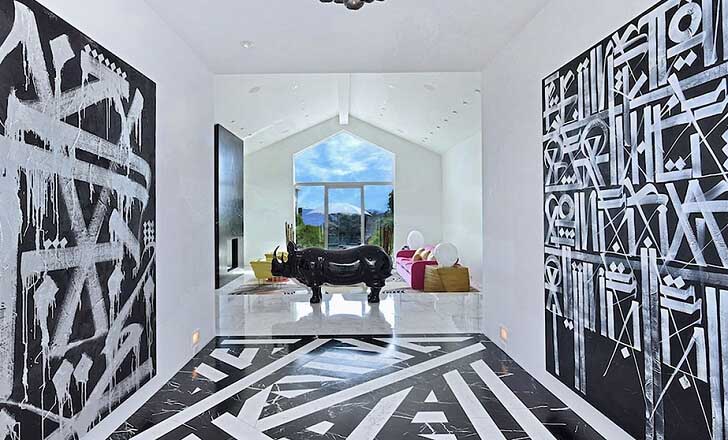 The 15,000 square feet property was initially listed with a whopping $35 million price tag. Stefani eventually lowered it but was still able to get her money back and then some as it sold for way more than what she paid for it back in 2006.
This feat is attributed in part to the design overhaul the singer had done to her home with the help of designer Kelly Wearstler.
Their efforts show in all parts of the massive seven-bedroom abode beginning from its black-and-white-patterned marble covered walkway to the large paintings which decorate its foyer.
This walkway then leads one to the formal living room adorned with a rhinoceros statue and an-eye catching hot pink couch. Meanwhile, the room is separated from the formal dining room by a double-sided fireplace. The dining area features floor to ceiling windows showing views of the San Fernando Valley outside.
World of Your Imagination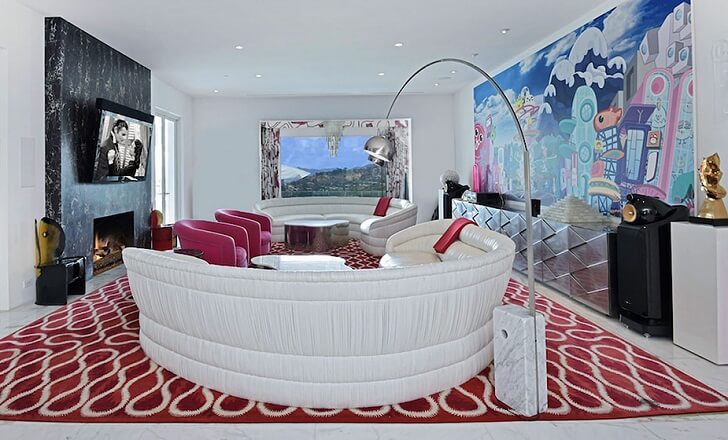 Stefani's rock star touch is also evident in other areas of the home. For example, the kitchen features some bold black-and-white-striped walls. Meanwhile, marble finishes and other modern art pieces can be found elsewhere.
The home's en suite bedrooms are also described to be 'worthy of display in a gallery' all having carefully designed bathrooms.
However, it's worth noting that it's still unclear whether the mansion's new resident will get to inherit the singer's furniture and art pieces. Despite this though, it seems like the property's $21.65 million price tag is justified by its other features.
For starters, the abode is also home to a massive 1,500 square feet professional gym, a movie theater, a swimming pool, and even home offices. What more, the two-acre property is located within a guard-gated community offering its new resident assured security and privacy.
Moving On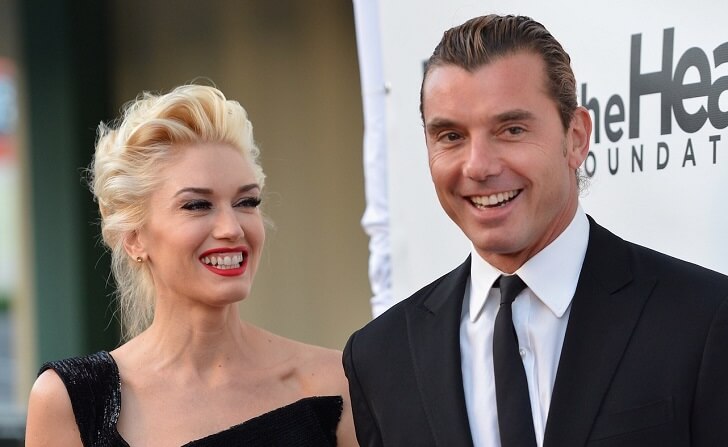 Stefani used to share the art-filled mansion with her ex-husband Gavin Rossdale, who's also a vocalist and musician. The two reportedly met when their bands No Doubt and Bush performed at the same holiday concert in 1995. They eventually married in two ceremonies in 2002. Stefani and Rossdale had three sons during the course of their marriage.
A month after filing for divorce from her first husband, the singer made her relationship with country music artist and fellow 'The Voice' coach Black Shelton public. She listed her home for sale later on.