It's no secret that pop singer turned businesswoman Rihanna likes the finer things in life. From her show-stopping red carpet looks to her everyday wear, the Barbadian artist doesn't shy away from luxury.
So, it's not surprising that she did the same for her latest self-titled photo book which recently hit the bookstands. The book itself is a behemoth weighing a reported 15 pounds and the star enlisted the help of the Haas Brothers to create a special stand for it.
Haas Brothers-Designed Stand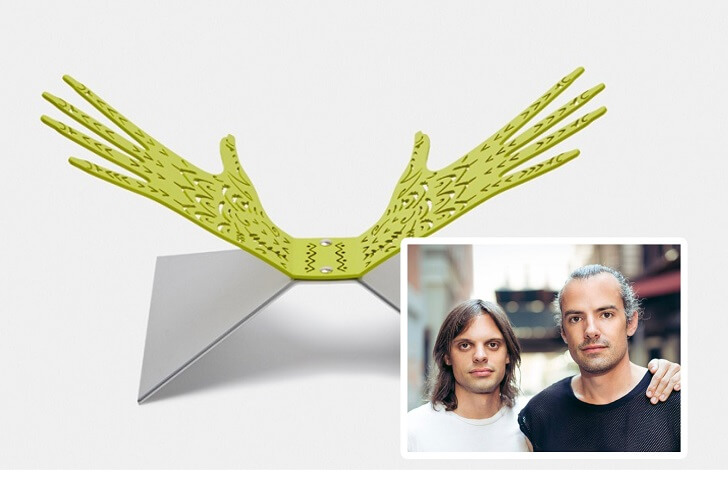 According to sources, Nikolai and Simon Haas were approached to do the accompanying project after a meeting between their dealer Marianne Boesky and Phaidon, the publisher of Rihanna's book.
However, it seems that the design duo is already admirers of the singer. Nikolai, in particular, expressed his respect for everything she represents, especially how she uses her platform to inspire other people.
The collaboration resulted in three limited-edition book stands, all of which can be bought together with the Fenty Beauty founder's book. Each one comes at a different price point with the cheapest one retailing for $175.
This bookstand, dubbed as the Fenty x Phaidon edition, is made out of metal shaped to resemble the star's hands. According to Simon, the design came about because they liked the idea of the stand 'offering' the book to the readers.
Other Versions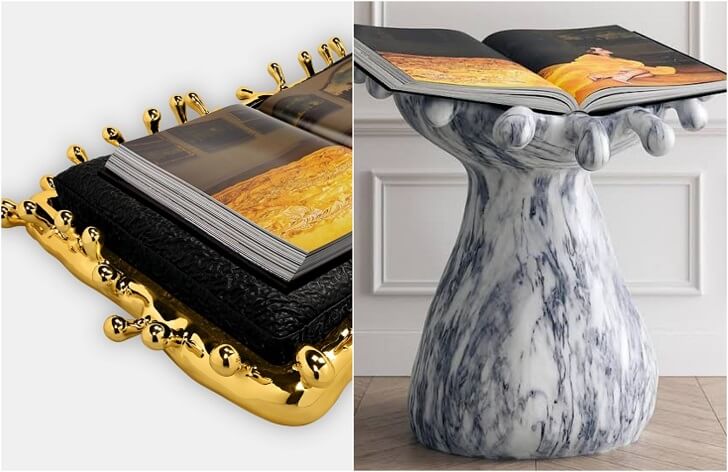 Meanwhile, the more expensive editions retail for $5,500 and $75,000 respectively. The second one is the Luxury Supreme stand, which weighs a whopping 66 pounds.
The piece has a mirror finish and is made of 18-karat-gold cast-resin. Its designers also call their creation 'Drippy + the Brain' because of how it looks like 'frozen water drops'. The pair was reportedly inspired by Rihanna's famous preference for avant-garde and abstract designs.
Living up to its name, the Ultra Luxury Supreme 'Stoner' bookstand is hand-carved from stone and features the same drip design elements as its gold counterpart. Despite its hefty price tag, the 2,000-pound piece has reportedly already sold out.
Talking about their creations, Nikolai explained that in both the physical and abstract senses their book stands support something that he thinks is bigger than them.
Visual Autobiography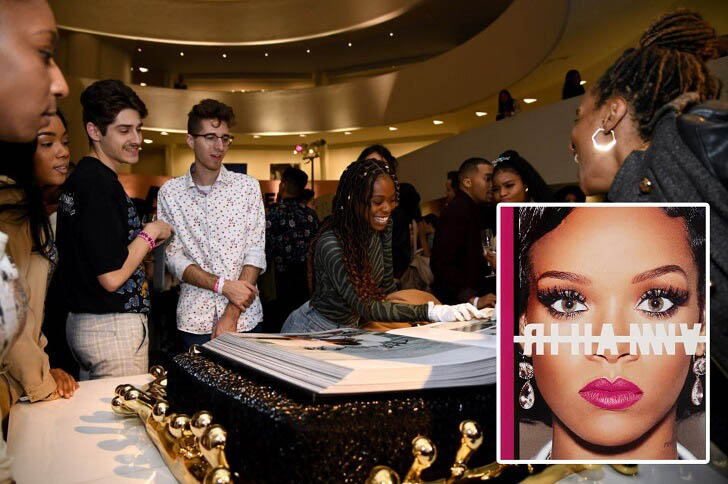 Spanning a little over 500 pages, Rihanna's 'visual autobiography' is composed of 1,050 photographs giving the public an intimate look inside the 31-year-old star's glamorous life.
Dubbed as an 'autobiography for the Instagram age', the book is only accompanied by minimal text in the form of brief headings and captions. It also notably doesn't come with an introduction.
Aside from showing a different aspect of her most iconic performances and public appearances, the autobiography is filled with photos from her private life. Her close friends Jennifer Rosales and Melissa noticeably appear throughout the book.