Veteran actor Michael Douglas and actress wife Catherine Zeta-Jones are one of Hollywood's most glamorous pairs. Living the movie star lifestyle, the two have collected and lived in an array of jaw-dropping real estate properties all over the world throughout the years.
But lately, the couple seems to be bent on downsizing, deciding to sell off some of their beautiful houses. Most notable of these are their Mallorca estate and Bermuda compound which are reportedly still in the market.
While they're waiting for buyers though the couple has decided to buy a relatively smaller home in New York.
Downsizing Celebrity-Style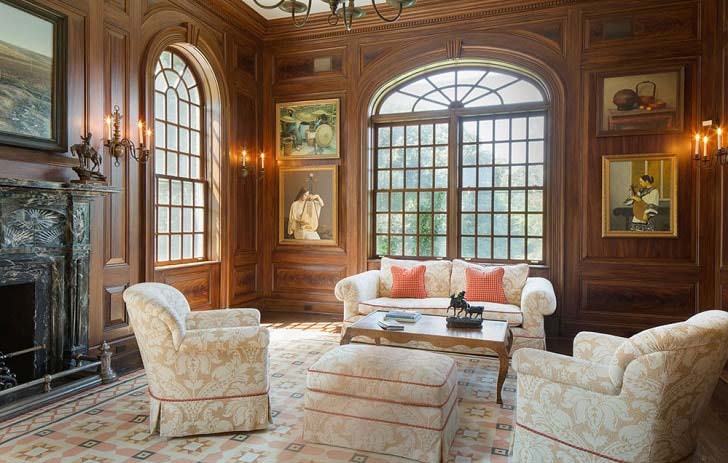 Calling their new digs 'small' isn't quite accurate though. Measuring at 12,000 square feet and having 22 rooms, their $4.5 million Georgian-style mansion is far from being a tiny residence.
However, it's worth noting that their former home nearby, which they've now sold, is just around 3,000 square feet larger than their current one. Now, that's how you 'downsize' celebrity-style.
The property sits on 12 acres of private land in Irvington, New York and has been dubbed as 'Long Meadow'. Its listing also calls it the 'best large track of riverfront property' in the area. The Hudson River runs just a stone's throw away from behind Zeta-Jones and Douglas' new abode.
The mansion surely has plenty of space to accommodate the couple and their two children, having a total of eight bedrooms and 10 and a half bathrooms inside. What more, the residence could be a fantastic place to get away from the bustle of nearby New York City where the family also keeps another home.
And while it's located outside the city, the home offers plenty of diversions for its residents. For one, the three-story house's lowest level is dedicated to fitness and recreation with its games lounge, fitness room, and indoor swimming pool.
Meanwhile, the rest of the estate has 'enormous untapped potential' should its new celebrity residents decide to add an outdoor swimming pool or a guest house outside. A separate guests quarter might not be that necessary though, considering the spacious guest bedrooms already set inside the house.
There's no doubt though that Zeta-Jones would surely enjoy giving her new home a makeover. Herself an interior design enthusiast, the 49-year-old 'The Terminal' actress has actually started her own home line called Casa Zeta-Jones.
City Home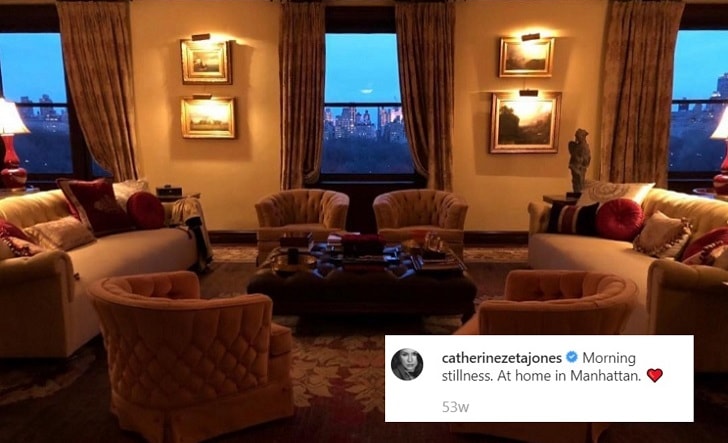 Her love for decorating definitely reflects in the many stunning photographs she's shared of the New York City apartment she also keeps with her family.
Their city residence boasts of views of the bustling city and Central Park located just below. The couple has two children: a son, Dylan Michael, 19, and a daughter, Carys Zeta, 16. They formerly lived in their Bermuda estate until 2009.