When you're as young and rich as reality star and beauty mogul Kylie Jenner, birthday celebrations can easily become the sky's the limit type of affairs. The mother of one has demonstrated this before with the parties she's thrown for her daughter Stormi Webster and her baby daddy rapper Travis Scott.
So, it's not surprising that she went all out when it comes to the celebration of her own 22nd birthday. She actually rented a luxurious yacht just for the occasion.
Here's an inside look at the $250 million superyacht.
Birthday Ride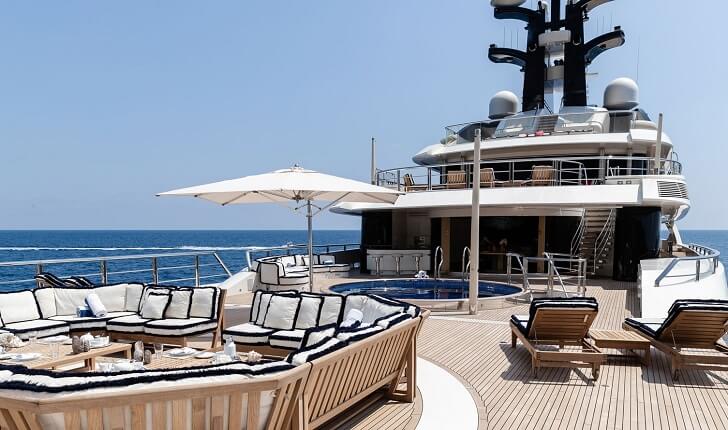 Jenner reportedly spent the week of her birthday with some family and friends aboard the yacht, Tranquility. Measuring at 300.2 feet, the massive water vessel is almost as long as a football field. It houses enough accommodations for around 22 guests with its one master suite, four double cabins, three VIP staterooms, two convertible cabins, two twin cabins and two additional Pullman beds. Safe to say, there's plenty of room on-board to fit all members of the Kardashian-Jenner clan with room to spare.
Taking advantage of the yacht's large main deck and the sunny Mediterranean weather, Jenner and her companions spent their time drinking, swimming and even jet-skiing as can be seen on their Instagram photos.
Sailing In Luxury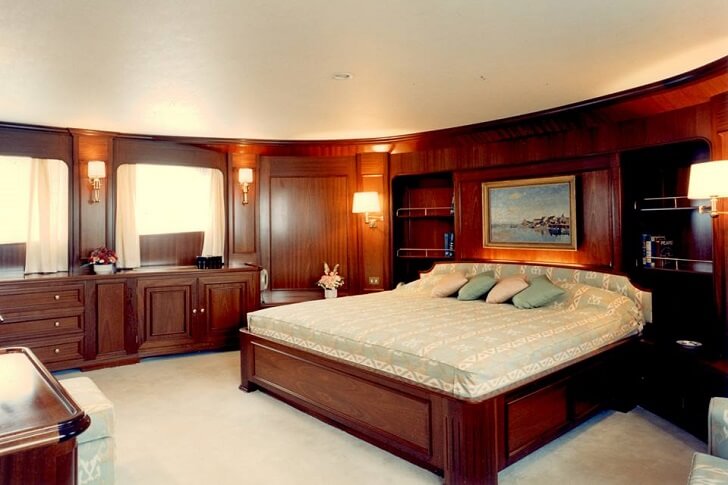 While there's plenty of fun to be had outside, Tranquility's interiors are no less impressive. Its design features plenty of Asian-inspired elements from bamboo, gold leaf and wenge wood which, together, create a luxe and classy atmosphere. This air of luxury is certainly reflected in the yacht's expensive charting price of $1.25 million per week. This is roughly the same amount of time Jenner rented the boat for judging from her social media posts.
Making the best out of her vacation time, the young billionaire was also spotted with her partner and daughter during their short visits to Positano and Capri. It's worth noting though that her birthday celebrations actually began in her home in California with Scott surprising her with having the mansion decorated with plenty of floral arrangements and almost covering its interiors with rose petals.
Going All Out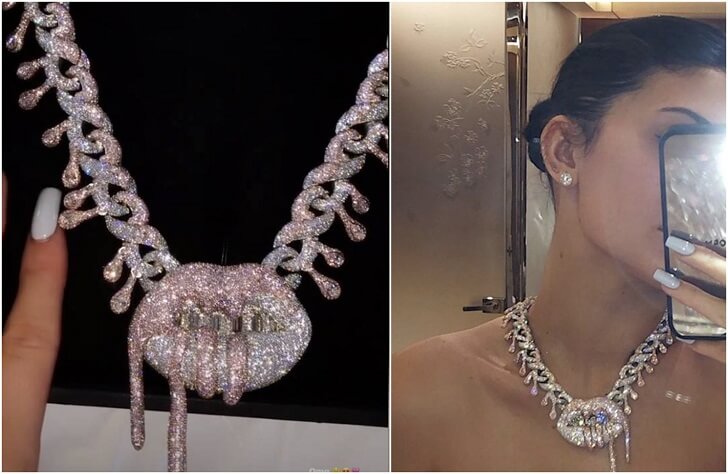 He didn't stop there though. Matching Jenner's all-out birthday plans, the rapper gave his partner an ultra-expensive Cuban link necklace which bore a dripping lips pendant similar to the logo of the mogul's company Kylie Cosmetics. Jewelry experts estimate the necklace's price somewhere between $375,000 to $500,000.
As expected, Jenner was thrilled about the gift and was even seen wearing it during her party. She also posted a picture of it on Instagram and simply captioned the post with, 'Omg'. The necklace is a product of the New York jeweler, Eliantte & Co.