Fashion trends aren't the only thing spread through social media sites. New diets and foods also gain popularity through posts by large influencers.
But aside from their novelty and picture-ready quality, do these foods have anything else to offer especially in the nutrition department? This is what nutritionists have to say.
The Truth About Smoothie Bowls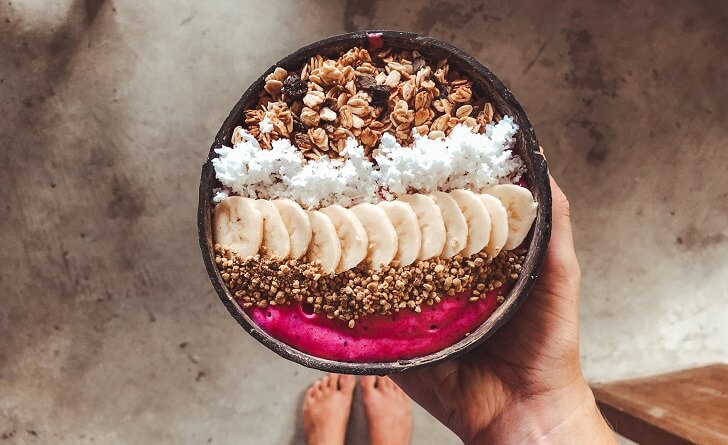 Smoothie bowls are basically regular smoothies served in a bowl instead of the usual glass or tumbler. At face value, these bowls of blended fruits and nuts may seem nothing but healthy.
They appear frequently on the pages of health and fitness influencers, so it must be good, right? Well, not always, according to registered dietician nutritionist Heather Bainbridge.
Some recipes require people to use multiple kinds of fruits which can then add up the calories quickly. In fact, there are smoothie bowls that clock in at a whopping 800 calories per serving. Meanwhile, Lauren Ott, another registered dietician, points out that smoothie bowls and regular smoothies, despite being high in calories, aren't really that filling at all.
Calorific Hummus
Similarly, hummus also packs in the calories likely because of one of its main ingredients: olive oil. But in controlled portions, the chickpea-based dip can be healthy. For one, it's filled with fiber, protein, and folate. Nutritionists suggest people eat their hummus dip in one quarter-cup serving at a time.
Japanese Food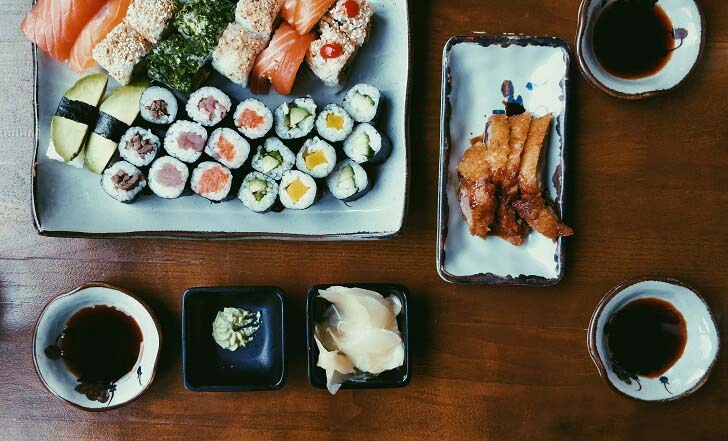 Japanese food like sushi rolls is primarily made of sticky rice, a form of raw seafood and seaweed. Eaten this way, the tasty, trendy, bite-size food is certainly healthy. However, it can easily turn in the opposite direction when sushi is eaten with calorific dips. Pairing it with tempura, another popular Japanese food, can make a meal even more unhealthy.
Coconut Oil In Coffee
With the rise in popularity of the keto diet also comes the sudden popularity of keto-approved recipes. One of them is coconut oil coffee. While this food combination may seem strange, maybe even gross to some, it's been touted by keto dieters as a great way to boost energy levels without breaking the rules of the diet.
However, experts warn against the excessive consumption of coconut oil. This is because the plant-derived oil's fat content may not be that different from the unhealthy kind found in butter or Crisco.
Non-Meat Burgers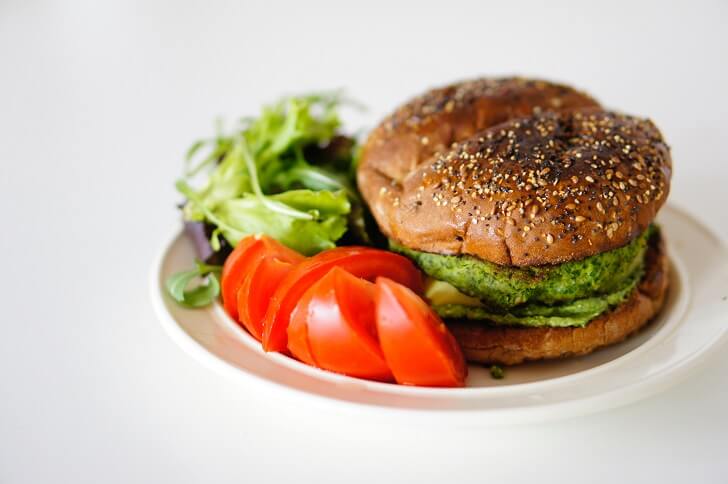 More and more people are seeing the merits of going meatless even becoming vegans for both health and ethical reasons.
But that doesn't mean they fully let go of their favorite foods which traditionally contain meat products. Not surprisingly, they turn to veggie burgers to satisfy cravings. While a lot of veggie burgers in the market are healthy, nutritionists point out that they tend to have much less protein than their real meat counterparts.