Nestle's KitKat is one of the most popular candy bars today. Throughout the many years it's been around, the sweet treat has seen many changes with the brand constantly introducing new variations on the classic KitKat.
And now, 20 years after its chunky version was successfully rolled out, the candy bar's creators came up with exciting flavors and offerings that chocolate lovers will surely look forward to.
Luxury Candy Bars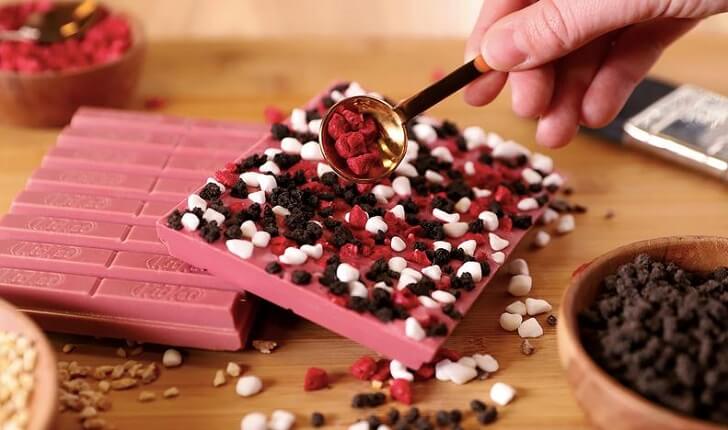 According to sources, Nestle is preparing to launch a 'luxury' and hand-crafted version of the British chocolate bar. Retailing for about £14 ($17.40) apiece, these new creations will be made available to the United Kingdom market soon. Candy lovers can expect to treat themselves to almost 1,500 different flavor combinations which they can create themselves.
For starters, people will get to choose their preferred base for their eight-finger KitKat bars among flavors like white, milk, dark or even ruby chocolate and three additional ingredients including rose petals and mouthwatering salted caramel chunks. Meanwhile, a six-finger bar made of gold leaf will also be available for £25 ($31). What more, each creation will be packed and named according to the customers' specifications. People who dream of creating their own candy bar will definitely find this offering the perfect way to cross an item off their bucket list.
Where To Get Them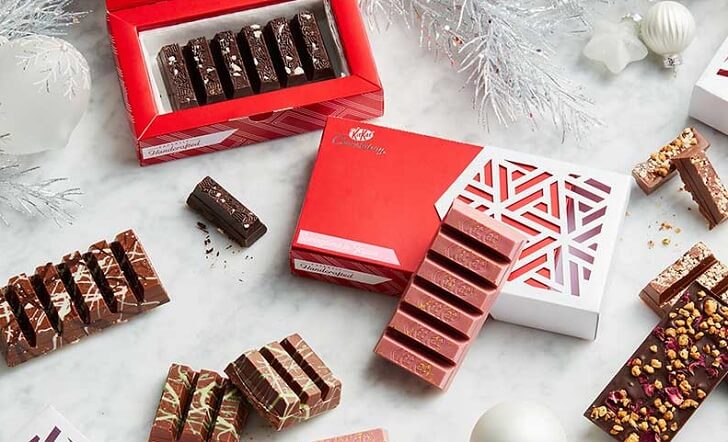 People can get a hold of KitKat's new offering through 30 John Lewis department stores as well as the Chocolate Story branch in the city of York. They can also be bought from the Nestle online store beginning this coming November.
These made to order KitKats will only be on sale for a limited time from September 26th to December 24th. However, John Lewis & Partners' Rachel Costello says that these latest offerings can serve as fantastic Christmas gifts for the coming holiday season.
Still, KitKat Chocolatory head Rabia Khan seems to be excited about the bespoke KitKats describing them as the biggest news for the candy bar since the launching of the KitKat Chunky two decades ago.
The chocolate wafer snack was originally launched in 1935 by Rowntree. It is currently owned by Nestle, which acquired KitKat's parent company back in the late 1980s. KitKat now has its own physical stores dubbed as the 'KitKat Chocolatory' in various parts of Japan.
Best of British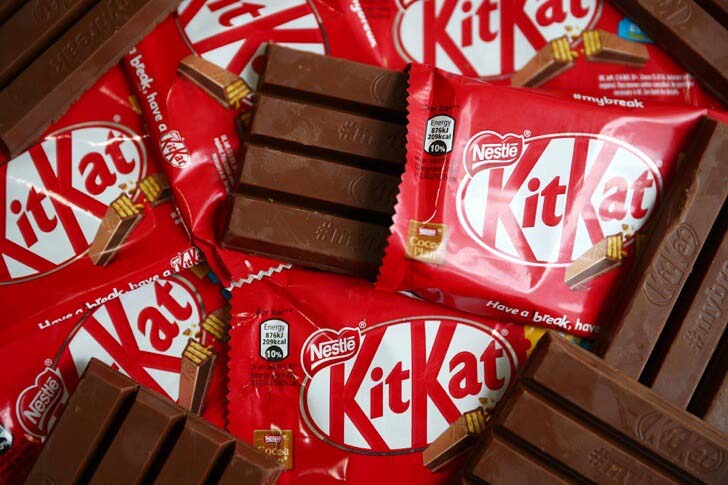 Although now a global brand, KitKat was originally a British creation. So, it's not surprising that Nestle is also launching special edition flavors dubbed as the 'Best of British' along with the custom KitKats.
These include gin and tonic, 'nuttilicious', Eton mess, marmalade, and cherry bakewell. These will reportedly retail for £7.50 and £12 for the six-finger and 12-finger bars respectively. For context, the standard four-finger KitKat is sold for about 60 pence.