There are just nights when the grumbling of one's stomach cannot be ignored. And since going to bed hungry can actually interfere with sleep, succumbing to the temptation of late-night snacking often happens.
This can be especially derailing for people who are trying to lose weight and have already reached their calorie limit for the day. Still, one can minimize the damage of a midnight snack by choosing healthy foods to munch on before bed. Some of them can even enhance one's quality of sleep.
A Portion of Veggies & Hummus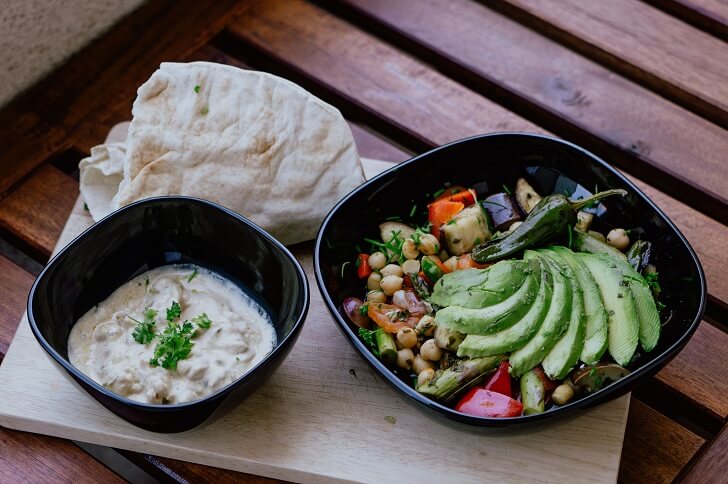 A small plate of vegetables with a hummus dip is a healthy and tasty snack whatever time of day. For late-night munchies, keep portions smaller.
A quarter cup of regular chickpea hummus and a cup of sliced bell peppers, cucumber or tomatoes is just about enough. Since this snack is rich in fiber and low in cholesterol and sugar, it can help a person stay in slow-wave sleep longer, according to a study.
Mashed Bananas
Add a new spin to bananas by preparing them mashed up and sprinkled with pumpkin seeds to boost its health benefits. Bananas alone have been proven to boost the blood's melatonin levels.
The hormone regulates the body's sleep and wake cycles. The yellow fruit is also rich in potassium which prevents muscled from cramping.
Antioxidant-rich Sweet Potato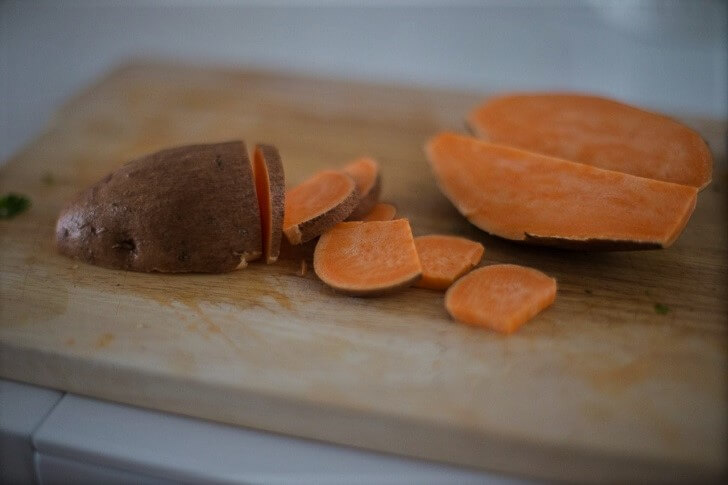 Got some leftover sweet potato wedges from the day's lunch or dinner? Snack on it instead of opening a bag of chips. Its antioxidant content reportedly boosts the body's serotonin levels and helps it relax.
A cup of the root vegetable also has more potassium content than a medium banana. In addition to this, it's got vitamin A and C which supports the immune system.
A Glass of Tart Cherry Juice
Another natural source of melatonin is tart cherry juice. There's actually been proof of its effectiveness in prolonging sleep for up to an hour and a half more when drank one or two hours before hitting the sack.
Boost its nutritional content by drinking it with a few tablespoons of chia seeds. It's also worth noting that both tart cherry juice and chia seeds also have anti-inflammatory benefits.
A Handful of Fruits & Nuts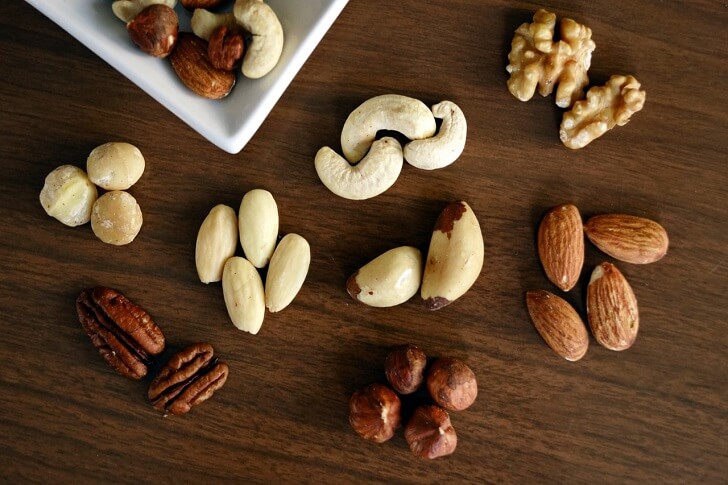 You can't go wrong by simply going for a handful of your favorite fruit and nut combo. Experts particularly recommend kiwis and pistachios. Also known as Chinese gooseberry, the semi-tropical fruit has been proven to improve the quantity and quality of sleep.
Meanwhile, pistachios are another source of melatonin and are said the nut with the highest content of the sleep hormone. It's also rich in healthy fat, protein, minerals, and antioxidants.